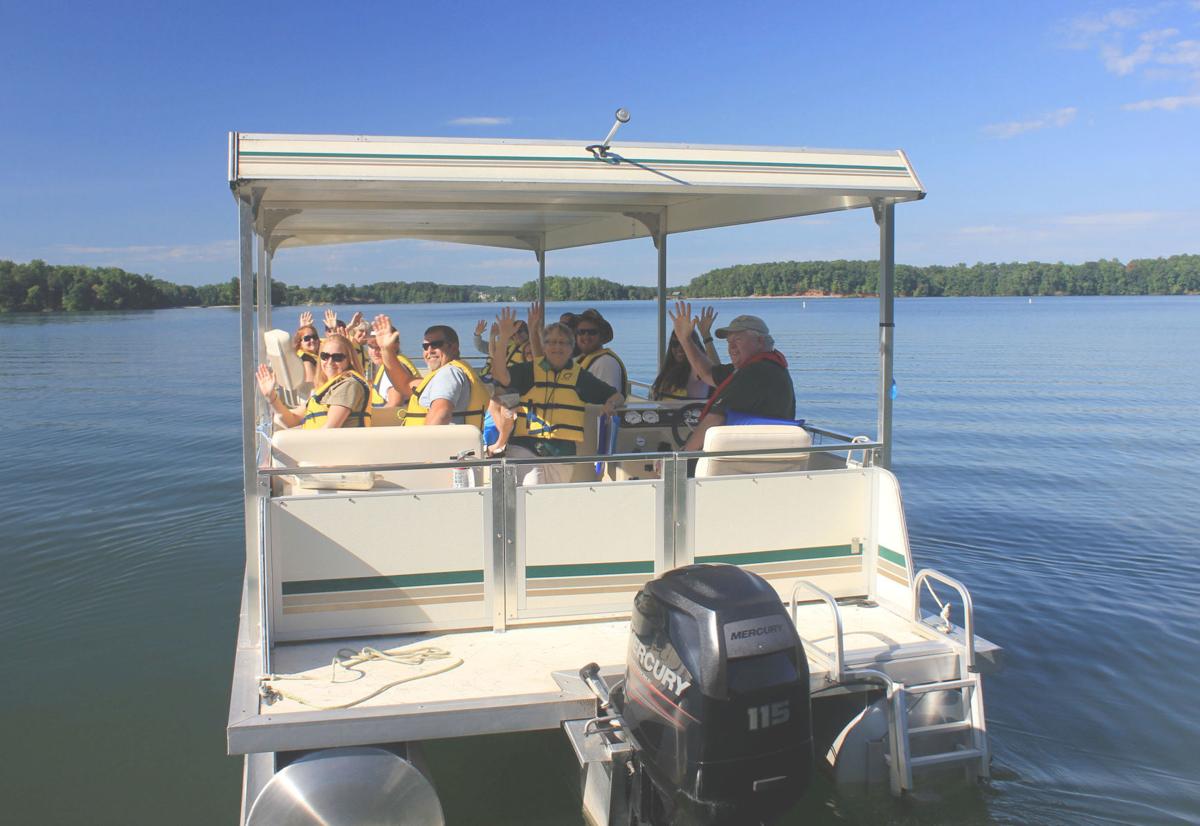 Visitors to Smith Mountain Lake State Park can now enjoy a 90-minute boat ride with an interpretive guide, thanks to the Friends of Smith Mountain Lake State Park.
Four years ago the group decided to buy a custom-built 30-foot-by-10-foot pontoon boat to accommodate up to 20 passengers as well as a captain and an interpretive guide. It took two years to raise $65,000 to buy the boat, which was then donated to Smith Mountain Lake State Park to use.
The park leads the tours while the friends group provides for operation of the boat.
"We have seven very capable captains. Three are members of the U.S. Power Squadron," said Bernie Tipton, who manages boat operations.
The group also provides interpretive guides for about half the boat trips. Smith Mountain Lake State Park nature interpreter Jet Lawler said that there have been 372 participants through August.
In addition, there have been seven environmental education tours with school groups totaling 118 participants. Specialty tours for Mother's Day, Father's Day and full moon tours totaled 83 participants.
The tour boat will operate through September and will include one moonlight cruise.
Tipton said in the future the group would like to be able to pick up passengers at the Franklin County Community Park to bring them over for programs at the state park.
More information about the tour boat is available at www.smlspfriends.com.