Rep. Marjorie Taylor Greene might be a fan of Dr. Dre's music, but the Grammy-winning rapper has no love for the Georgia Republican using his hits for attention on social media.
Days after California Rep. Kevin McCarthy secured the House Speaker position early Saturday morning, East Coast time, Greene took her celebration to social media. Monday morning, tweeting a video of herself walking the halls of Congress in slow motion and smiling at the result of McCarthy's election. The score to her victory lap was the iconic piano trill of Dr. Dre and Snoop Dogg's "Still D.R.E."
"It's time to begin.. and they can't stop what's coming," she captioned her video.
Shortly after the video went live, TMZ reported that Dre (real name Andre Young) wasn't too happy about the clip. In a statement to the Los Angeles Times, first shared with TMZ, the producer slammed Greene for using his music.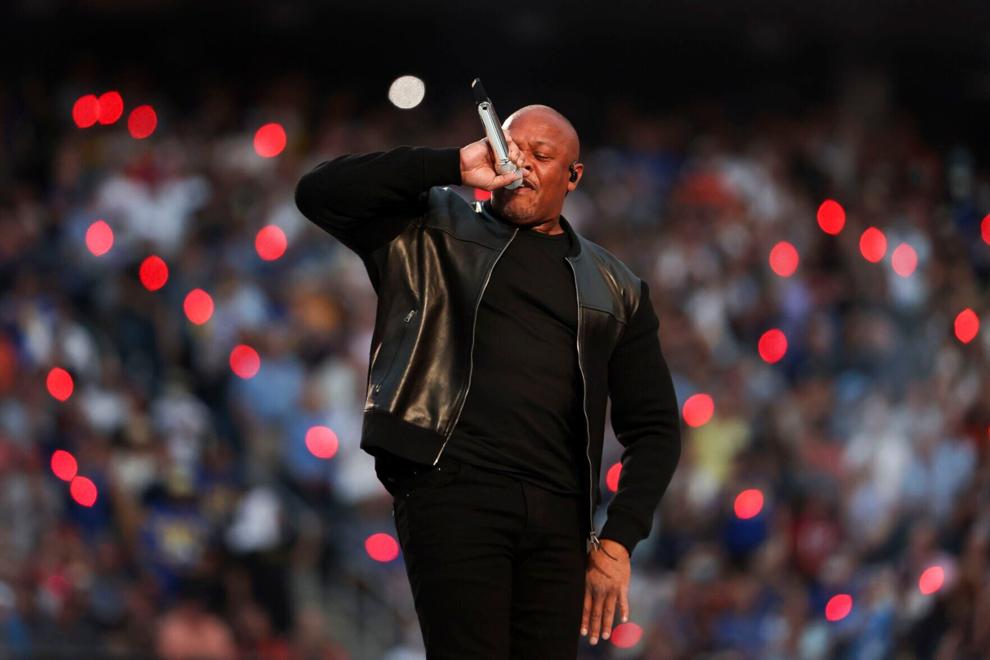 As of Monday afternoon, Twitter had removed Greene's video from her profile.
"This media has been disabled in response to a report by the copyright owner," said a notice in the video's place.
Dre said in the statement, "I don't license my music to politicians, especially someone as divisive and hateful as this one."
His disapproval didn't stop there.
Dre's legal team sent Greene a cease-and-desist letter Monday afternoon, The Times confirmed. The letter, obtained by The Times, accuses Greene of "wrongfully exploiting this work through the various social media outlets to promote (her) divisive and hateful political agenda."
The letter claimed that Greene's use of "Still D.R.E." constitutes copyright infringement and that the rapper "has not, and will never, grant (Greene) permission to broadcast or disseminate any of his music."
"One might expect that, as a member of Congress, you would have a passing familiarity with the laws of our country. It's possible, though, that laws governing intellectual property are a little too arcane and insufficiently populist for you to really have spent much time on," the letter continued. "We're writing because we think an actual lawmaker should be making laws not breaking laws, especially those embodied in the constitution by the founding fathers."
The letter demanded that Greene "cease and desist from any further unauthorized use" of Dre's work and confirm she has complied with the request before 5 p.m. ET Wednesday.
Shortly after Dr. Dre's first comments Monday, Greene fired back with some snark of her own.
"While I appreciate the creative chord progression, I would never play your words of violence against women and police officers, and your glorification of the thug life and drugs," she told TMZ.