It's been about a year since we first heard the words coronavirus and COVID-19.
Today, with a vaccine arriving, we are still having massive outbreaks of COVID-19 throughout the country, and there are still questions about the virus, the disease and the ideal protocols.
But what we have gained in the months of this pandemic are scientific research and the perspective of time.
Here are some important facts about COVID-19 for dog owners to know:
Canine quarantine
Transmission
While dogs can be infected, it is mainly a human-to-human transmitted disease.
A small number of pets worldwide, including cats and dogs, have reportedly been infected with the virus, mostly after close contact with people with COVID-19.
Based on the limited information available to date, the risk of animals spreading COVID-19 to people is considered to be low.
If you become infected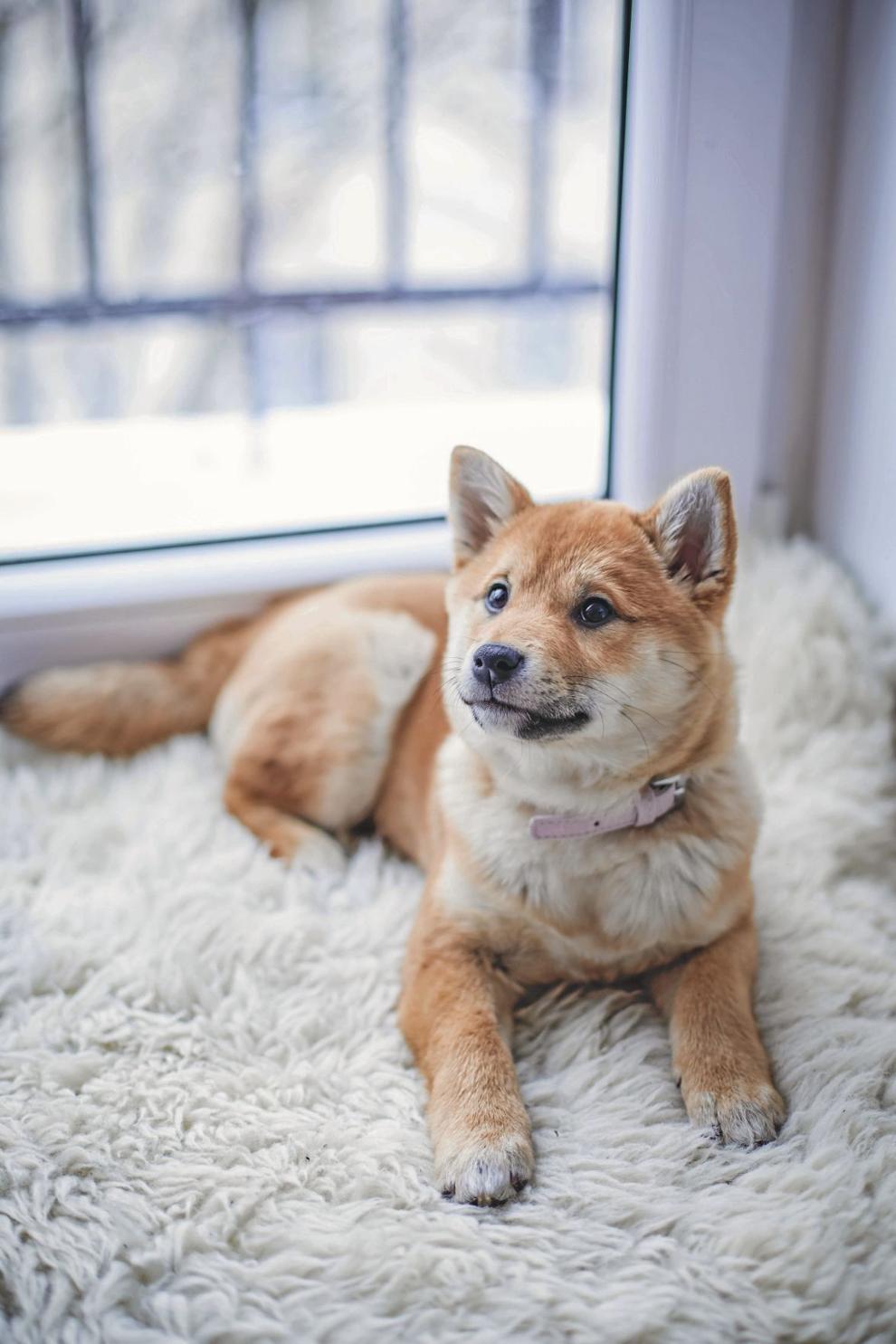 If you become sick with COVID-19, you should ideally delegate your pet's care to a family member or friend and isolate from them as much as possible.
If you live by yourself and are unable to find someone to care for your pet, wear a mask when dealing with them.
Refrain from hugging, petting, kissing or sharing food items with them, and wash your hands thoroughly after dealing with them.
If you are able to find someone to care for your dog, give them a copy of your dog's medical records, your veterinarian's name and phone number, medications and instructions on administering them, and food with instructions for feeding.
If your pet becomes sick, don't take your pet to the veterinary clinic yourself. Call your veterinarian, and let them know.
Some vets may offer telemedicine consultations or make other plans for seeing sick pets.
Your vet can determine the next steps for treatment and care.
Prevention
Because there is a risk that people with COVID-19 could spread the virus to animals, the Centers for Disease Control and Prevention recommends that pet owners limit their pet's interaction with people outside the household. To do that, you can:
Walk dogs on a leash at least 6 feet away from others.
Keep pets indoors when possible, and don't let them roam freely outside.
Avoid public places where many people gather.
Don'ts
Do not put a mask on pets. Masks could harm them.
Do not wipe or bathe your pet with chemical disinfectants, alcohol, hydrogen peroxide, hand sanitizer, counter-cleaning wipes or other industrial or surface cleaners.
Talk to your vet if you have questions about appropriate products for bathing your pet.
Vet visits during the pandemic
During a pandemic, veterinary and emergency clinics are considered essential services, and many still are open.
In order to observe safety protocols, they have had to change some of the ways they operate. Here is what you likely can expect from a visit to the vet (or spay/neuter clinic).
When you make an appointment, the clinic may ask you to fill out paperwork online in advance. When you arrive at the clinic, you likely will call them from outside so a staff member can come get your pet.
If you drove, make your pet accessible from either the passenger-side back seat or from the hatchback, to maintain proper social distance.
Next, the vet will call you during or after the exam to review your pet's health. You could pay for services via phone with a credit card, and a receipt will be emailed.
Cathy M. Rosenthal of Tribune Content Agency contributed to this report.
Dog days of winter
Cold weather brings safety and health concerns for both people and dogs. The American Kennel Club offers the following advice to help get your pet through the long, cold winter.
Dog days of winter
Provide plenty of fresh water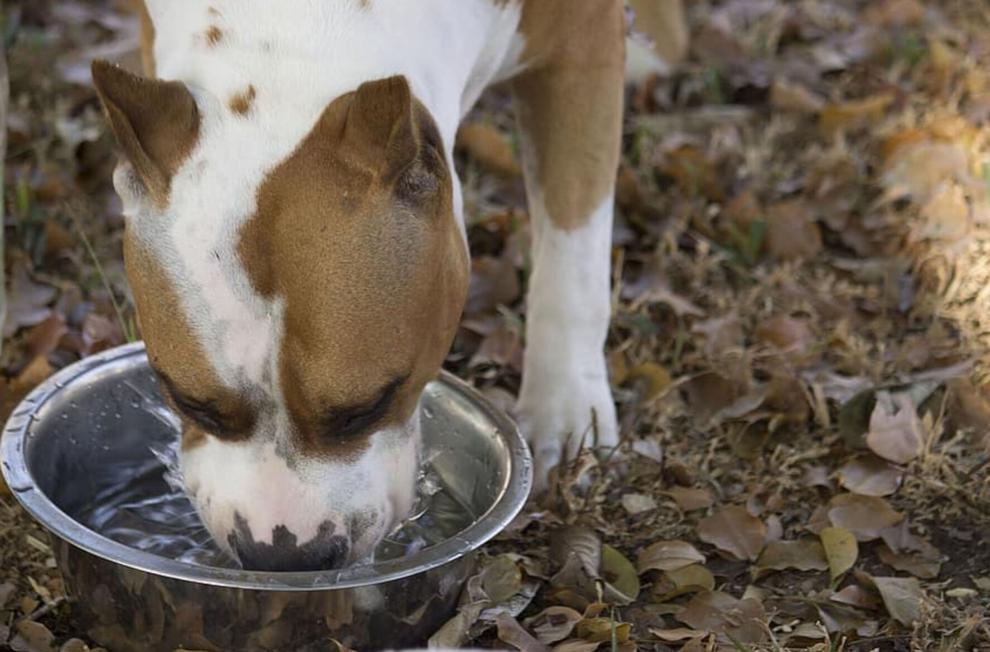 Your dog is just as likely to get dehydrated in the winter as in the summer, and snow is not a satisfactory substitute for water.
Provide plenty of food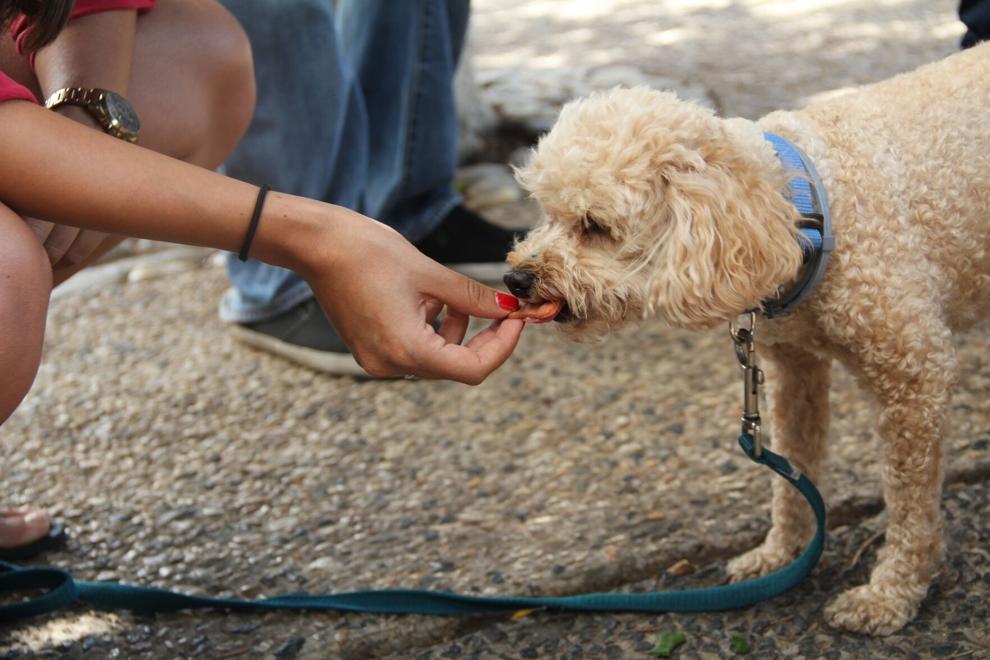 Feed your dog additional calories if he spends a lot of time outdoors. It takes more energy in the winter to keep body temperature regulated, so more calories are necessary.
Dogs kept indoors get less exercise during winter months and may gain weight, so keep an eye on their diet.
Keep your dog's paws dry
Rinse your dog's feet and dry them after a walk. This helps avoid tiny cuts and cracked pads.
A little petroleum jelly may soften the pads and prevent further cracking.
Groom your dog regularly
Your dog needs a well-groomed coat to keep properly insulated. Towel or blow-dry your dog if he gets wet from rain or snow.
Keep your dog warm, dry and away from drafts
Adequate shelter is a necessity. Tiles and uncarpeted areas may become extremely cold. Place blankets and pads on floors in these areas.
Be mindful of these hazards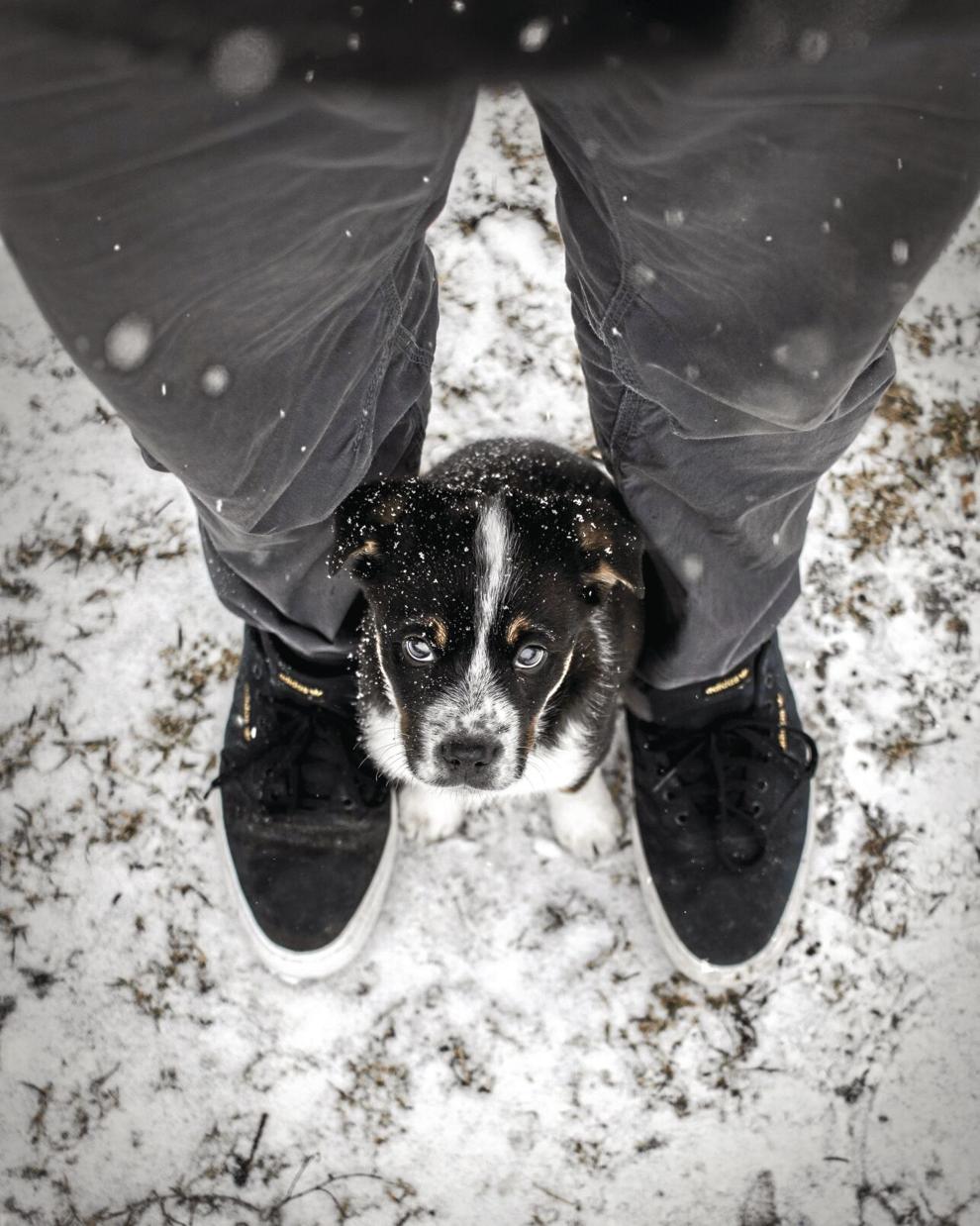 Cold: Don't leave your dog outside for long periods of time. Wind chill makes days colder than actual temperature readings, and dogs are susceptible to frostbite on their ears, tails and feet.
Ice and snow: Be careful when walking or playing with your dog outside. Your pup could slip or jump in a frozen lake, river or pond. Snow can muffle scents, and your dog can easily get lost.
Carbon monoxide: Don't leave your dog alone in a car. It gets too cold, and carbon monoxide from an engine left running is dangerous.
Antifreeze: Although it smells and tastes good to your dog, antifreeze is highly poisonous and can be lethal.