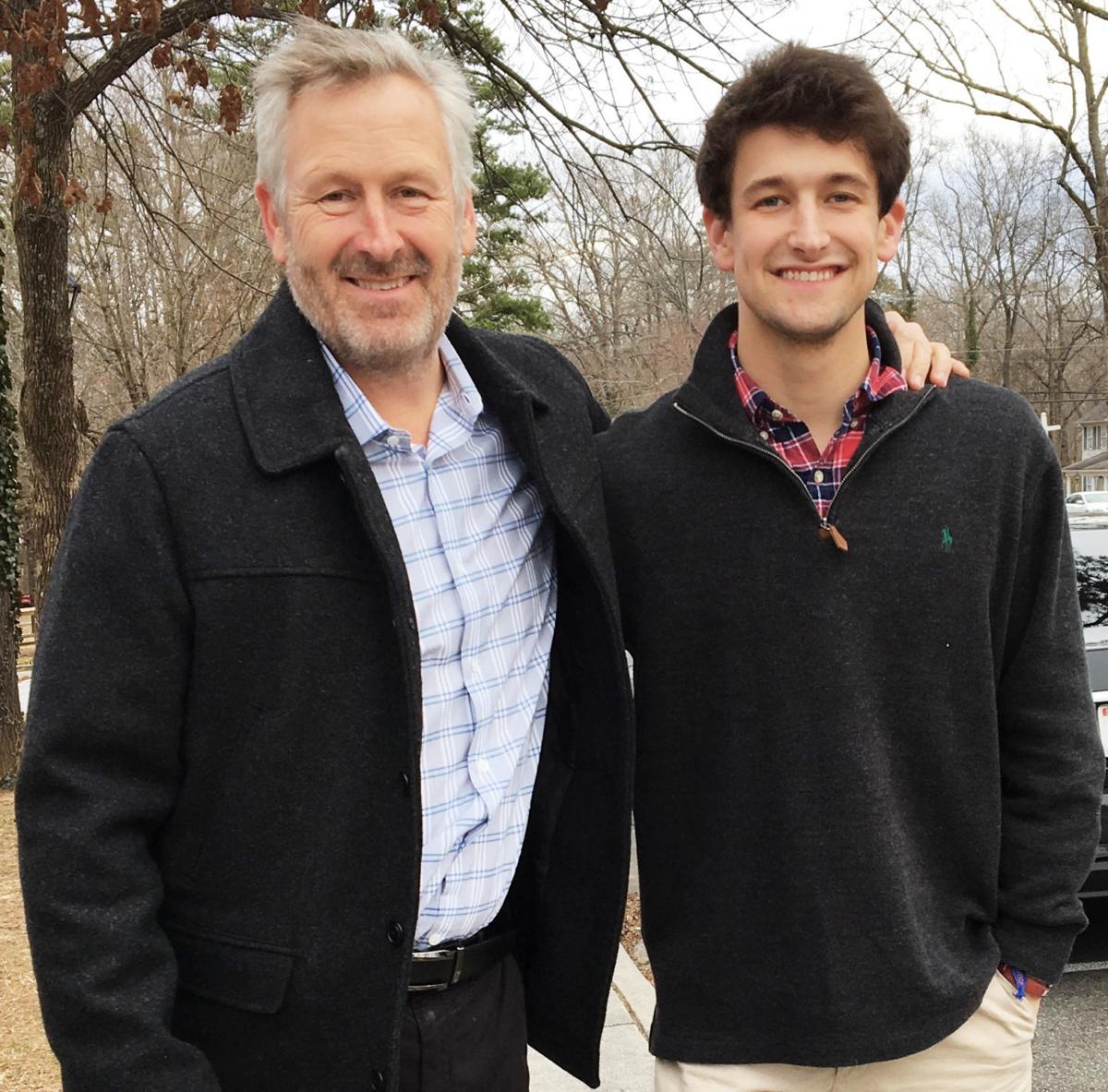 On the eve of Independence Day three years ago, a 17-year-old North Carolina girl died in a boating accident at Smith Mountain Lake, a tragedy that now has raised doubts about the Virginia Department of Game and Inland Fisheries investigation and a criminal trial that resolved nothing but left a Martinsville family publicly scarred.
The four-day trial of Drew Hall, who drove the boat that collided with a personal watercraft on the lake on July 3, 2016, ended with his conviction on a reduced misdemeanor charge that a Pittsylvania County judge threw out this year when it became clear that VDGIF had withheld evidence that was critical to his defense.
The evidence — suggesting that the personal watercraft operator, not Hall, might have been at fault in the fatal collision — also was an unhappy surprise for Pittsylvania Commonwealth's Attorney Bryan Haskins, who questioned whether it would have changed the outcome of the trial but acknowledged that it should have been provided to defense attorneys.
"It chafes my rear end [that] this information was withheld," Haskins told General District Court Judge George Jones at a hearing in March, almost 18 months since Hall's conviction for improper boating in the death of Gabrielle "Gabby" Ayers of Pfafftown, N.C., a passenger on the personal watercraft.
The outcome has cast doubt over the conduct of VDGIF officers, who have broad law enforcement powers, and their accountability for depriving Hall of his constitutional right to a fair trial, including access to all evidence and the ability to cross-examine accusers.
"They did withhold evidence — the question is whether it was intentional or negligent," said Bill Stanley, a Republican state senator and defense attorney who represented Hall.
Intent to comply?
Game department officials defended the officers but acknowledged a previous lack of uniform training and professional standards for its statewide law enforcement division.
"Our intent was to comply completely," said Maj. Scott Naff, assistant chief of law enforcement operations, who said the department began establishing uniform standards and creating a major incident investigation team in late 2016, independently of the fatal boating accident less than six months earlier.
However, Naff said he is confident that if the charges were tried again with the additional evidence, "it would not change the outcome of the case."
Jones, the judge who had presided over the trial, said during the March 18 hearing that he couldn't say whether the evidence would have changed his verdict, but he agreed that its absence had deprived the former Hampden-Sydney College student of his constitutional right to a fair trial.
The judge threw out the verdict, clearing Hall's record but leaving him disillusioned about a criminal investigation he said wrongly targeted him from the moment it began.
"We're in the same position right now we were in the day the accident happened, as to who was at fault," Hall, now 23, said in a telephone conference call at McGuireWoods Consulting, which is representing his family in a quest to hold VDGIF accountable for its actions.
"Many simple things could have been done to clear this up," he said. "Everybody overlooked it as if it didn't matter, when it really did matter to me, my family, my entire future."
Traumatized by his involvement in a fatal accident and vilified by some on social media, Hall dropped out of Hampden-Sydney soon before the trial in 2017.
A year later, his mother, Sallie, died of a heart attack at age 53, days before she was scheduled to give a deposition in a multimillion-dollar civil lawsuit the Ayers family filed against Hall and the personal watercraft operator, Rentz Brandt of Danville, over the wrongful death of their daughter.
"She was very stressed about it," said his father, Richard Hall, whose Freedom of Information Act requests ultimately uncovered two sets of notes by conservation police that weren't provided to the prosecution or defense for trial.
Those notes would have been crucial evidence for the defense, said Stanley, who represented Hall with Tom Cullen, now U.S. attorney for the Western District of Virginia.
"This wasn't little stuff that didn't make a difference," Stanley said in an interview. "This was big stuff that could have made a difference."
Which vessel caused it?
On July 3, 2016, a crowd had gathered for celebratory fireworks on the bank of a cove around the Anthony Ford Boat Access Facility. Hall, then 20, was piloting a power boat, accompanied by Capers Zentmeyer, 22, that began to pick up speed as it left the cove for the main channel of the lake.
A personal watercraft operated by Brandt, then 19, collided with the boat, and Ayers, who was riding on the back of the personal watercraft, was fatally injured.
Hall jumped into the lake fully clothed in an effort to rescue both of them and bring them to shore, but Ayers could not be revived. Brandt, who had minor injuries, was taken to a hospital.
"From the best of my knowledge, there was nothing more I could have done personally," Hall said. "I literally was willing to drown to make sure that no one else drowned while I was there. I knew that was something I couldn't live with."
The game department investigation concluded that the angle of impact showed that Hall's boat had overtaken and run over the personal watercraft because he had been inattentive, possibly because of a beer he acknowledged drinking with dinner almost two hours earlier.
The prosecutor also presented witness testimony that the personal watercraft was barely moving when it collided with the boat, although Zentmeyer said the collision was so hard it knocked the boat off course.
Hall was charged with reckless boating, underage alcohol consumption and possession of fake IDs.
An expert hired by Hall's family said the personal watercraft had approached the boat at a 45-degree angle, meaning it was crossing the vessel's path.
Evidence withheld
The defense said its argument was bolstered by evidence that was withheld during trial — notes of one conservation officer suggesting that the personal watercraft approached the boat at a 45-degree angle and a recording, discovered during the trial, in which Brandt said that when he saw the boat to his right, "like I tried to swerve but I hit it."
Conservation officer Dallas Neel, who led the game department investigation, acknowledged the existence of the recording in response to defense lawyers' requests to Haskins. The prosecutor immediately provided the recording to defense attorneys, who said they listened to it with astonishment in a room behind the courtroom in Chatham.
"We said, 'Holy cow! That's a big difference!' " Stanley said. "At the moment of impact, the vessels had changed their positions."
Stanley said that change of positions was fatal to Ayers, who suffered multiple injuries to her right side as the back of the swerving personal watercraft collided with the boat.
"She became the point of impact."
The recording had not been provided to the prosecutor or the defense as evidence, but instead investigators had provided a summary of Brandt's interview, conducted in a Franklin County hospital by a conservation officer who had forgotten his recorder and borrowed one from another officer.
"This was not something that we intentionally withheld," said Naff, who blamed the confusion on "a switcheroo in the field."
Stanley was skeptical of the explanation.
"They had it at their fingertips," he said.
Hall's lawyers were able to cross-examine Brandt again, based on the recording. Ultimately, the judge convicted Hall of a reduced charge of improper boating and fined him $300, along with $441 in court fees and a requirement of 20 hours of community service.
What the judge, prosecutor and defense team didn't know was that Neel had taken notes in conferring with another officer. The notes suggested that the personal watercraft operator was at fault and that both Brandt and Hall should be charged with reckless boating.
The notes came to light after Hall's father, a former Orion Capital executive with experience in due diligence research for investors, devoted the next year to a dogged pursuit of information to exonerate his son.
He filed roughly a dozen Freedom of Information requests and a series of complaints against Neel and other officers involved in the investigation.
"I thought that the system would work," he said in an interview.
Game department officials said they had turned over a large volume of documents to the prosecutor, who has an open file policy for defense lawyers to review all evidence that could be used in trial.
"If he gets it, we get it," Stanley said of Haskins, who declined to comment on the case.
Game officials attribute the absence of the field notes and other missteps to confusion in the field, with multiple conservation officers involved at the scene of the accident and in its aftermath.
"It was not a clean scene," Naff said. "It was a bloody scene. It was just chaos."
Alcohol nixed as factor
Hall and his family say the investigation targeted him unfairly from the beginning. A field sobriety test showed his blood alcohol level at .015, well below the level for intoxication even for a minor.
Conservation police initially included alcohol as a cause of the accident because of a series of tests they said showed he was impaired but Stanley contends were improperly administered.
Ultimately, the department dropped alcohol as a primary cause of the accident on its report to the U.S. Coast Guard, over Neel's objections.
The judge dismissed an underage possession charge against Hall under the state's first offender statute and the fake ID charge because it cited the wrong law.
Hall's attorneys said the same conservation officer who forgot his recorder also failed to bring his alcohol test kit to the hospital to test Brandt, who showed no sign of alcohol more than 3 and a half hours after the accident.
Brandt has filed a civil lawsuit against Hall that is pending. Early this year insurers settled the suit filed by Ayers' family, although Richard Hall said he had wanted the insurers to wait until the decision on vacating the criminal verdict.
Ayers' family did not respond to a request for comment through its lawyer in North Carolina, Richard Keshian. Carter Keeney, a Richmond-area lawyer representing Brandt, said, "We're not commenting."
The judge's decision to vacate Hall's improper boating conviction came as a surprise to Gary Martel, acting executive director of the game department, who said he learned of it when the Richmond Times-Dispatch contacted him in early June.
Martel, a longtime game department official with a background in fisheries management, relinquished the interim leadership role earlier this month, when Ryan Brown, a former lawyer in the state attorney general's office, became executive director of the agency.
The department said it thought it had settled the case and questions about its conduct last October, after an independent investigation of the Hall family's complaints against Neel and two other conservation officers.
"The department is committed to conducting thorough administrative investigations to determine if there are problems with actions and performance of our personnel," Martel wrote to Richard Hall on Oct. 17.
He said the department had made "appropriate corrections and additions to these investigation reports," with 16 changes, including a reversal of the inclusion of alcohol as a cause of the accident.
The department has declined to release the findings of the investigation, conducted by former Capitol Police Chief Kimberly Lettner. Normally, the department would handle such an investigation administratively, but it sought outside help because the assistant chief for administration, Maj. Bryan Young, was part of the boating accident investigation and directly supervised Neel.
Lettner would not comment on the investigation because it was about personnel issues.
The outcome did not satisfy Richard Hall, who said he had met with Lettner during the investigation. He said she confirmed that she was aware the department had withheld potentially exculpatory evidence under the constitutional doctrine established by the U.S. Supreme Court in Brady v. Maryland in 1963.
"The seriousness of not addressing the Brady violations cannot be understated," he said in an email message.
The VDGIF's law enforcement division will be part of a pending study of the agency by the Joint Legislative Audit and Review Commission.
For Martel, the biggest lesson of the Smith Mountain Lake investigation was "training — the need for better, uniform training across the state."
Drew Hall, back in school at Patrick Henry Community College in Henry County, wants to help others who don't have the same financial means as his family to protect their rights under the law.
"I would like this to be an example of what not to do in the future," he said.