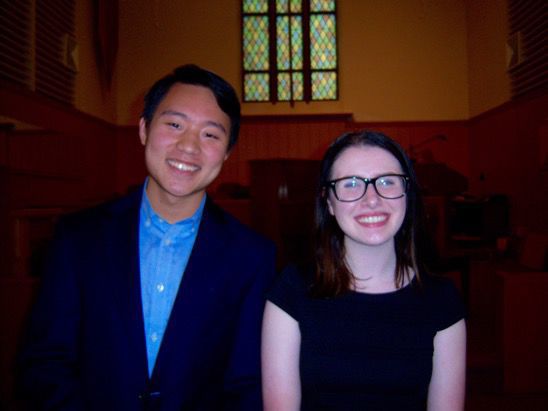 Annie Graninger of Glade Hill was named winner of the Lions Club's James Bland Music Contest for the region at a competition at Central United Methodist Church in Salem on May 5.
Graninger was the winner of the competition's vocal division, singing a song by Lin-Manuel Miranda. She previously won local competitions at Rocky Mount United Methodist Church in March and at Trinity Ecumenical Parish in April.
Brandon Fan of Blacksburg won the instrumental division of the competition. He played a piece by Franz Liszt on the piano.
Fan and Graninger will now advance to the Lions' statewide competition on May 17 in Chesapeake.
The final six competitors in vocals and instrumentals will receive college scholarships.