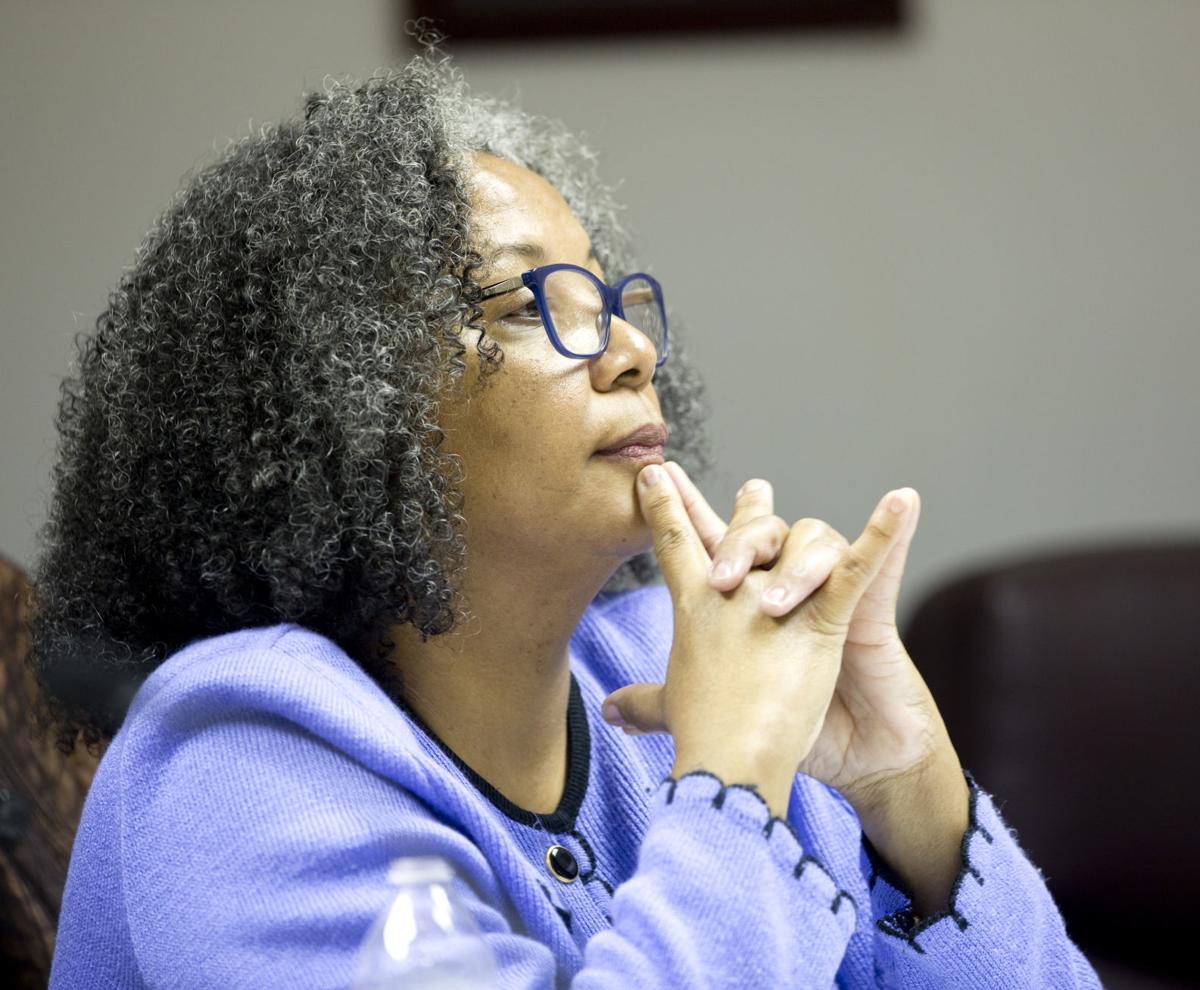 On June 8, the Franklin County School Board voted to amend its dress code to ban clothing with displays of the Confederate flag, reversing course after voting against a ban less than six months ago.
The sudden change appeared to be spurred by recent protests undertaken by Franklin County students and alumni in the wake of George Floyd's death while in Minneapolis police custody. During these protests against racism and police brutality, board member Jon Atchue said it became apparent that students were offended by the Confederate symbol and found it disruptive.
The consideration was a last-minute addition to the agenda on Atchue's request. The board voted 6 to 0 to ban it, with two members, P.D. Hambrick and Donna Cosmato, abstaining. Hambrick expressed concern about "making lists" of items to ban, questioning if one day a group, perhaps Native Americans, would want to ban the American flag. The board's sole black member, Penny Blue, said in response that she never heard of anyone wanting to ban the American flag.
Blue first raised the issue of banning the Confederate flag from the dress code in October, saying it stood for white supremacy and that hate needed to be barred from the county's schools. In January, she proposed an amendment to the dress code to ban displays of the flag. It failed in a 4 to 4 vote. The board then voted 7 to 1 to adopt the dress code without language that banned the flag; Blue was the sole vote against.
At the time, school board members balked at the proposed ban out of concerns over free speech. Superintendent Mark Church cited a 2000 court case in Kentucky as the legal precedent that most applies to Franklin County. In that case, because the school could not show a history of disruptive incidents resulting from displays of the Confederate flag, the school's attempt to institute a ban failed.
Blue, though, has continually cited a 2013 4th U.S. Circuit Court of Appeals ruling, Hardwick v. Heyward, which set an expansive definition of what counted as disruptive in the schools and larger community, such as "racial strife." Blue contends that the board could have voted to ban the flag all along under this decision but instead chose to utilize other decisions.
In the Roanoke and New River valleys, several school divisions prohibit clothing that is disruptive or depicts hate speech or imagery. Most do not specifically ban Confederate imagery.