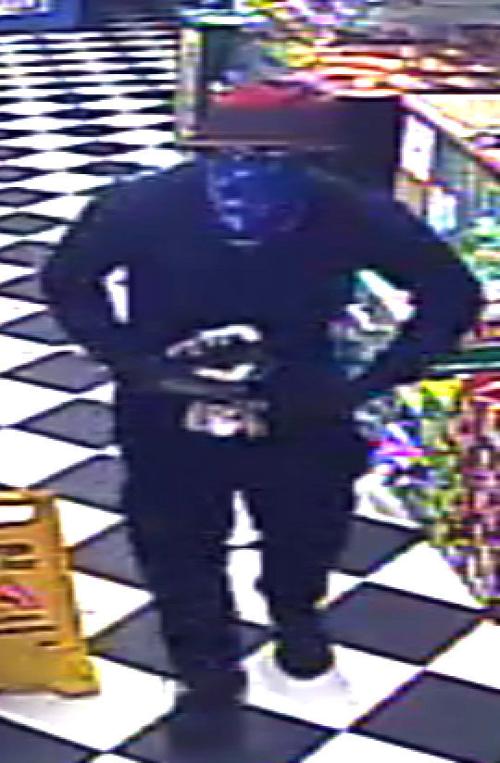 The Bedford County Sheriff's Office is asking for the public's help in locating an individual suspected of armed robbery in Moneta on Aug. 20.
A white male, wearing black pants, a long-sleeved blue shirt, a distinctive red and black hat and a blue bandanna covering his face, entered Laker's Store on Virginia 122 in Moneta. The man, who is approximately 5 feet, 5 inches to 5 feet, 10 inches tall, demanded money from the cashier, according to a press release from the Bedford County Sheriff's Office.
Once he got money, the suspect fled in what the sheriff's office said may have been a gray, four-door vehicle. County deputies, along with officers from the Virginia State Police, conducted a search of the area and are following up on leads, the release said.
Anyone with information should call the Bedford County Sheriff's Office at 586-7827 or Central Virginia Crime Stoppers at 1-888-798-5900, enter a tip at p3tips.com or use the P3TIPS app on a mobile device.
Crime Stoppers callers may remain anonymous and could receive a cash reward up to $1,000.