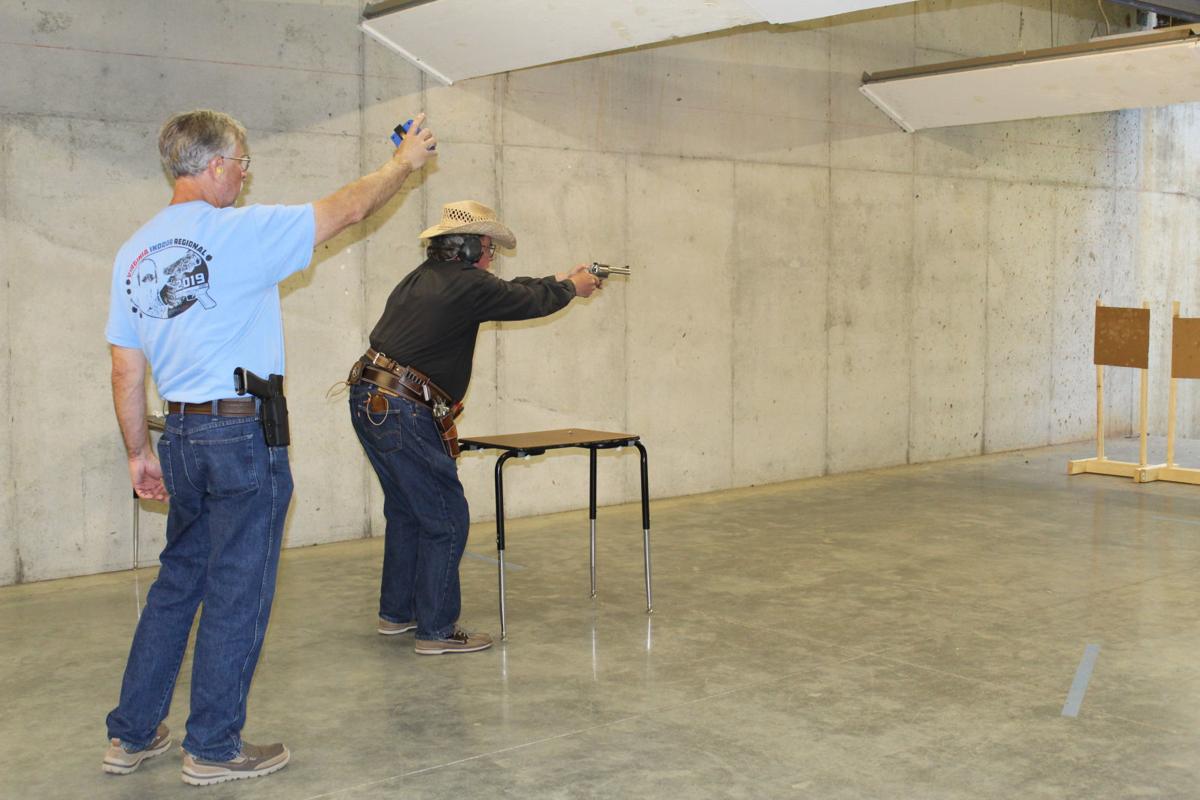 Nearly a decade ago, the John G. Rocovich Jr. Regional Shooting Sports Complex opened at the W.E. Skelton 4-H Educational Conference Center in Wirtz. Since that time, the facility has grown into a place where area shooting enthusiasts can come together.
The Smith Mountain Lake Pistol Shooting Association formed a few months after the facility opened and currently boasts more than 200 members who come to the complex regularly to target practice and participate competitions there each month.
Club president Tracy Scheffling is a regular weekly competitor. The goal of the events is to help participants improve their ability to handle a pistol and to socialize with like-minded individuals. "It's more of a social thing," he said.
Members who are knowledgeable about how to use a pistol and shoot accurately often see their skills improve by participating in club events. Scheffling said members also share tips and advice with each other on how to improve.
One of their more popular competitions held each month is Cops and Cowboys. The competition pits "cowboys" with old style single-action revolvers, pump or lever action shotguns and lever action rifles in a pistol caliber against "cops" who use more modern weapons. Both groups take turns shooting at targets for accuracy and time.
While the club's competitions are for more advanced gun enthusiasts, Scheffling, an NRA certified pistol instructor, said anyone interested in learning more about using a sidearm is welcome to visit when the range is open.
"Anyone who wants to learn, we are willing to help them," he said.
The Smith Mountain Lake Pistol Shooting Association holds open range times at the shooting complex on Mondays, Tuesdays and Fridays from 5 to 9 p.m. and on Saturdays from noon to 5 p.m. in winter. Range times are limited to Fridays and Saturdays during the summer.
More information about the club is available at smlpsa.com.