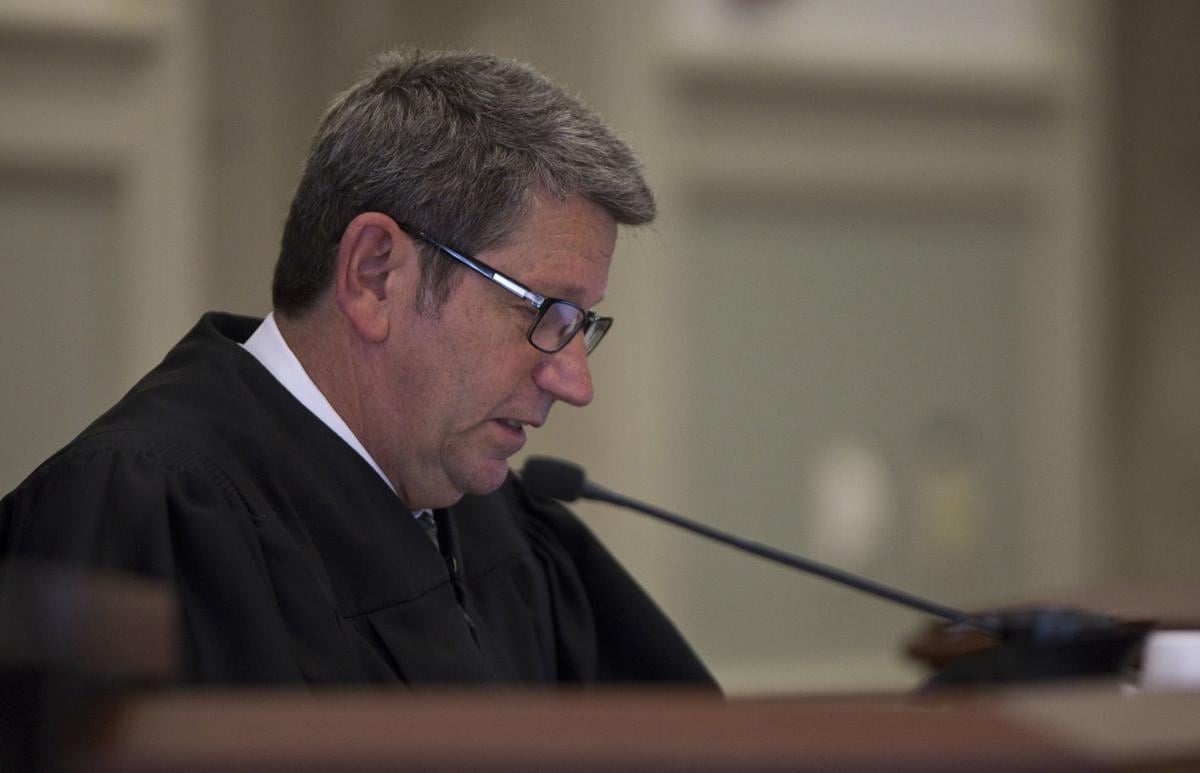 A Franklin County Circuit Court judge has stepped down after serving on the bench for about five years.
In a letter earlier this month to the Virginia Supreme Court, Judge Clyde Perdue announced his retirement, effective Jan. 8, "regretfully, and due only to health reasons."
"It has been my great honor and privilege to have served the Court and the people of the 22nd Circuit," Perdue wrote to Chief Justice Donald Lemons.
His letter did not provide specifics about his health issues and, through his son, Holland Perdue, he declined to comment further on Jan. 12.
Clyde Perdue, 66, was sworn in as a judge and began his term Jan. 1, 2015, filling the vacancy created by the retirement of Judge William Alexander. He went on leave in July 2020 and returned briefly in August before withdrawing again in September.
During his judicial tenure, Perdue presided over trials and hearings that included the lengthy capital murder case of Aaron Seth Dean, who was convicted in the fatal 2017 slaying of a Rocky Mount teenager, and of John Isaiah Hodges, later tried and found guilty as an accessory in that killing.
Perdue received his undergraduate and master's degrees from Virginia Tech, then graduated from Campbell University School of Law in 1984. He worked as an attorney in Rocky Mount for three decades before ascending to the bench.
"His compassion for people is something that was always present in that courtroom, and it's very much a part of what made him a great judge," Roanoke attorney John Lichtenstein said Jan. 12. "It's been a blessing for the 22nd Circuit that he's been there."
Perdue is the father of four children and the grandfather of five.
"When I was growing up, I always wanted to be like my dad because he was a lawyer," Holland Perdue said. "When I graduated law school in 2010, I was able to practice with him for almost five years. Probably the best moment of my career was when we tried a case together."
Perdue's eight-year term was due to extend through the end of 2022.
Sen. John Edwards, D-Roanoke, said the process of filling that judicial vacancy will likely occur sometime during the Virginia General Assembly's regular session, which began Jan. 13.Contact Neil Harvey at neil.harvey@roanoke.com or 981-3376. On Twitter @newsharvey.