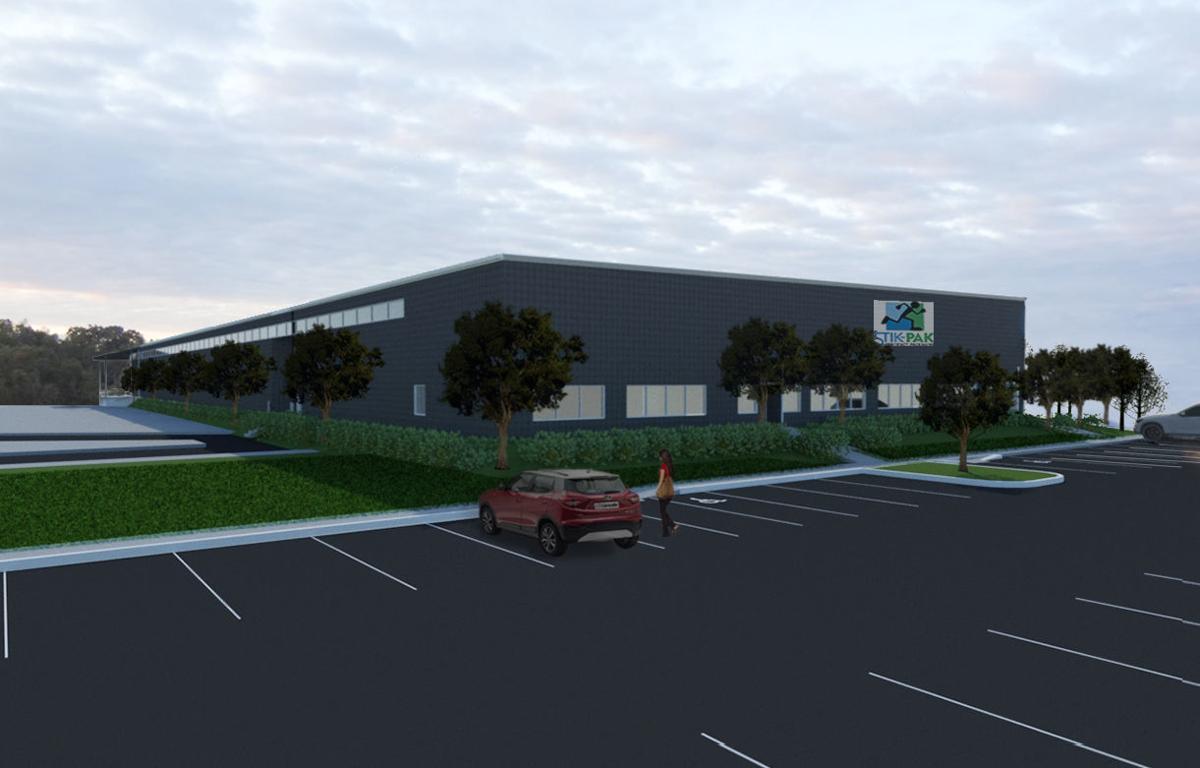 ROCKY MOUNT — A month after celebrating the start of construction for the first business at Franklin County's Summit View Business Park, officials attended another ceremonial groundbreaking Tuesday.
This time they were recognizing Stik-Pak Solutions, which plans to invest $14.3 million in building a 100,000-square-foot facility.
The contract packaging company, which already has a presence in Rocky Mount, is expected to move into Summit View by mid-2020. The facility will be built in two phases, 50,000 square feet at a time.
Over six years, Stik-Pak anticipates creating 50 to 60 new jobs.
Interim County Administrator Chris Whitlow called Stik-Pak "another homegrown success story."
Cline Brubaker, chairman of the board of supervisors, said Stik-Pak demonstrated that businesses can thrive in Franklin County.
Agricultural fair
At a board of supervisors meeting later Tuesday afternoon, economic development director Michael Burnette shared data indicating the Franklin County Agricultural Fair held in September was one of the most successful since the event was revived six years ago following a decades-long hiatus.
This year's fair broke attendance records, with 8,666 nighttime visitors, which Burnette attributed in part to the fact that 2019 was the first rain-free even since the fair's return in 2014.
On Friday night when more than 3,000 people attended, Burnette said, "we just about maxed out the fair. The parking lot was full."
During the daytime, 1,553 elementary school students visited the fairgrounds to learn about the county's agricultural heritage. First, third and fifth-grade students attend over three days. More than 50 high school students were also on site as presenters.
Financial data is still preliminary, Burnette said, but indicates a 10% decrease in expenses. He noted gate fees and ride wristbands brought in nearly $60,000. Community partners contributed more than $15,000 in cash sponsorships.
I-81 regional fuel tax
The board of supervisors also voted to adopt a resolution requesting that the regional fuel tax imposed on localities like theirs, which Interstate 81 does not pass through, be reevaluated by the General Assembly.
The legislation, which was designed to fund improvements to the highway, went into effect in July.
Government officials in numerous localities that I-81 does not pass through have expressed opposition to increasing their fuel tax rate by approximately 7 cents per gallon.
Franklin County first considered adopting the resolution in August, but ultimately tabled the item. On Tuesday, Snow Creek District Supervisor Leland Mitchell said he felt it was important to indicate to the county's citizens and merchants that the board had concerns about the tax.
"We're losing a lot of revenue because we have counties on each side that the tax doesn't apply to," Mitchell said.