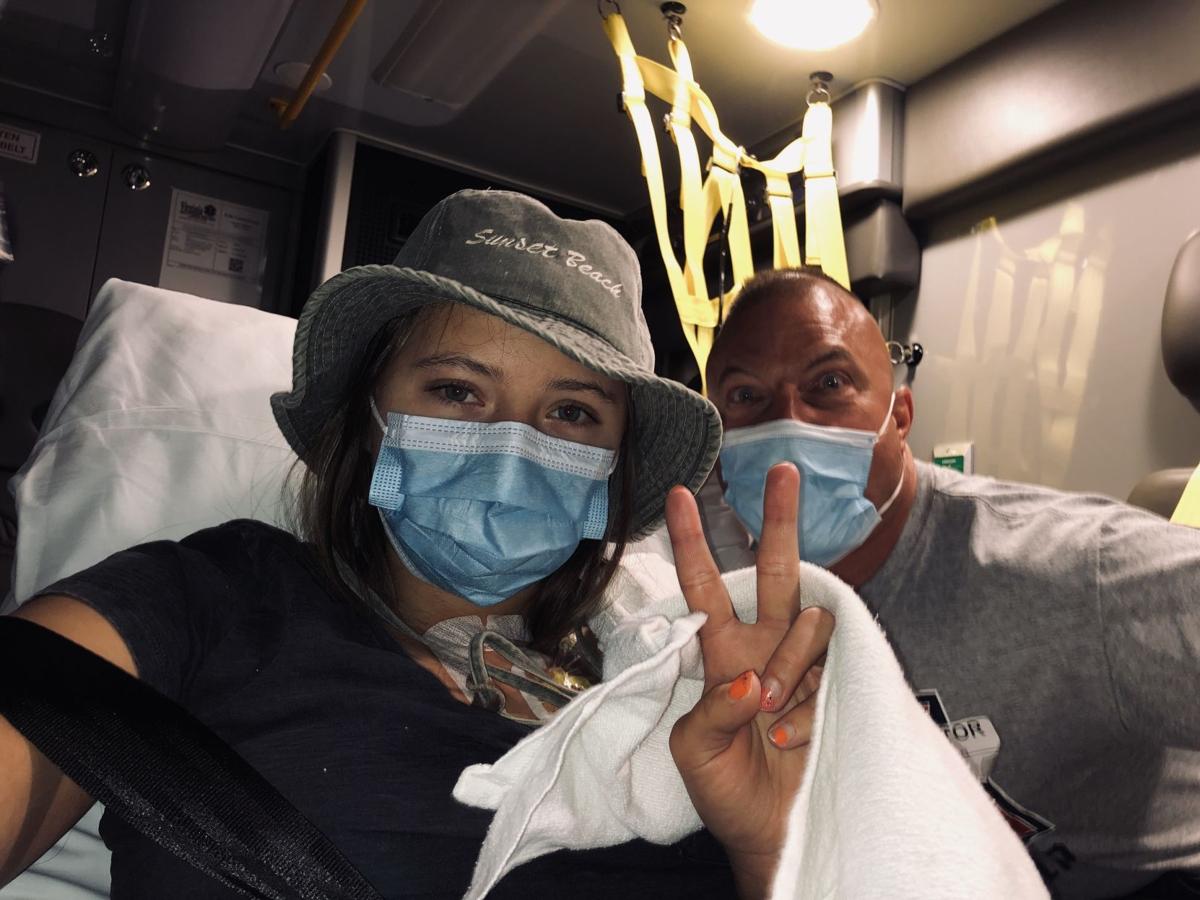 The Smith Mountain Lake community is coming together to help a longtime Department of Wildlife Resources officer Dallas Neel and his family as his daughter battles non-Hodgkin lymphoma.
Multiple fundraisers are underway to assist the family and their 16-year-old daughter, Katie, as she undergoes chemotherapy at Duke University Medical Center. The Bedford County Sheriff's Office is selling T-shirts to raise money and a family friend has also set up a GoFundMe page.
Neel said his daughter, a student at Liberty High School in Bedford, was diagnosed with non-Hodgkin lymphoma in May. Doctors discovered the cancer while Katie was being treated for scleroderma, which was diagnosed more than a year ago, he said.
Katie has been undergoing chemotherapy treatments for the past few months to treat the non-Hodgkin lymphoma, Neel said. Each treatment requires Katie to travel to Duke and stay for several days.
"We just finished her third cycle of chemo," Neel said. He said doctors are estimating another three or four cycles are left which could last until December.
Neel said the treatments have been difficult for his daughter. "She is really drained a lot of days," he said. "Chemo wears you out."
In addition to Katie's struggles, the travel to and from Duke, overnight stays and time off work can be costly; not to mention the costs for treatment and medications. Neel said he is thankful for the help the community has provided.
"The support and generosity of the community has been very inspirational for us," Neel said.
The Bedford County Sheriff's Office is selling T-shirts for $15 each with all profits going to the Neel family. More information on the shirts can be found on the department's Facebook page. Anyone interested in ordering a shirt can call the department at 586-4800.
Family friend Hannah Aylor also started a GoFundMe page for the family. The website can be found at https://www.gofundme.com/f/mmxks-katies-cancer-fund.
So far the GoFundMe has raised $615 toward its $3,000 goal.