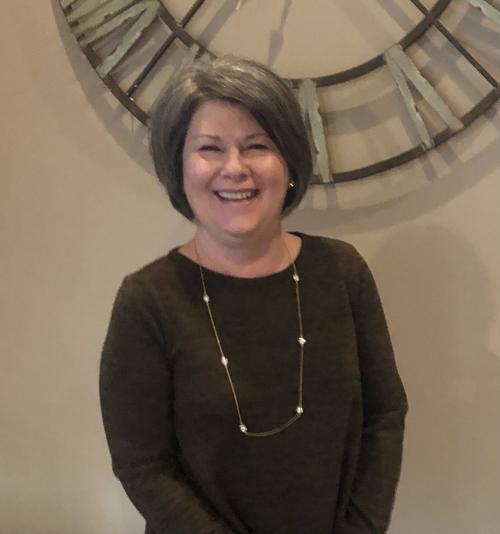 Habitat for Humanity of Franklin County is celebrating a growth spurt in its hiring of a new executive director.
Sheila Overstreet is now at the helm of the nonprofit and said she is "excited for the opportunity."
"So far, it's been great," Overstreet said of her first two weeks on the job. "It's been fun to dive in and learn all I can about the agency. I'm learning something new each day."
As executive director, Overstreet will work with the board of directors to develop a plan for achieving the organization's mission, strategy, goals and objectives. The activities would then be directed toward the achievement of those goals, said board president John Wilson.
"Responsibilities will include community relations, strategic planning, Habitat for Humanity International programs, processing compliance and resource development," Wilson said. "The executive director is the face of the affiliate to the Franklin County community."
Overstreet is taking over the position from Kristina Hawse, who recently stepped down to tend to her growing family.
"I think Sheila will be a perfect fit for us," Wilson said. "And she has arrived at the perfect time."
March 8 was Overstreet's first day on the job, which also happened to be the same day Habitat took part in a roof replacement for a Franklin County veteran.
"I think Habitat is a perfect fit for me because we provide people with homes and provide needed critical repairs," Overstreet said. "Habitat is preventing homelessness by allowing people to remain in their homes safely and also helping people obtain a home, which is the American dream. It brings people together to build homes, communities and hope."
Overstreet grew up in Charlotte County and has lived in Franklin County for 14 years. Before her start at Habitat, she advocated for domestic violence victims and helped provide homes for those who needed them.
"I worked in homeless provider services for 25 years, and I have a wealth of experience in program services, nonprofit leadership and community collaborations," she said. "In my prior job, we provided services for people in Franklin County who were experiencing homelessness. Habitat's vision is to help families build strength, stability and self-reliance through shelter."
Overstreet is currently making plans to strengthen and enhance the impact Habitat has on Franklin County.
"Our ReStore is doing phenomenally well," she said, "and we plan to continue to have great items in our store for our community. We are also currently in the process of hiring a construction manager for a more intentional approach to getting homes built."
Habitat is making plans to start building its first home in years beginning later this year, and hopes to have three homes built by the end of 2022.
"In addition, we will still be providing critical home repairs for our Franklin County neighbors," Overstreet said.
Other upcoming goals for the nonprofit include participating in a capital campaign along with other Virginia affiliates and hosting a home for the Smith Mountain Lake Charity Home Tour to be held in October.
"A good amount of my time will be spent on these projects," Overstreet said. "I am also trying to meet with each of our board members within the next couple of weeks. I am very excited to be helping Habitat meets its mission of seeking to put God's love into action by building a world where everyone has a decent place to live."
Habitat for Humanity of Franklin County was incorporated in 1994 as an all-volunteer organization, which has built and renovated more than 23 homes since its inception.
More information about Habitat for Humanity is available at www.habitatfcva.org or 483-8884.