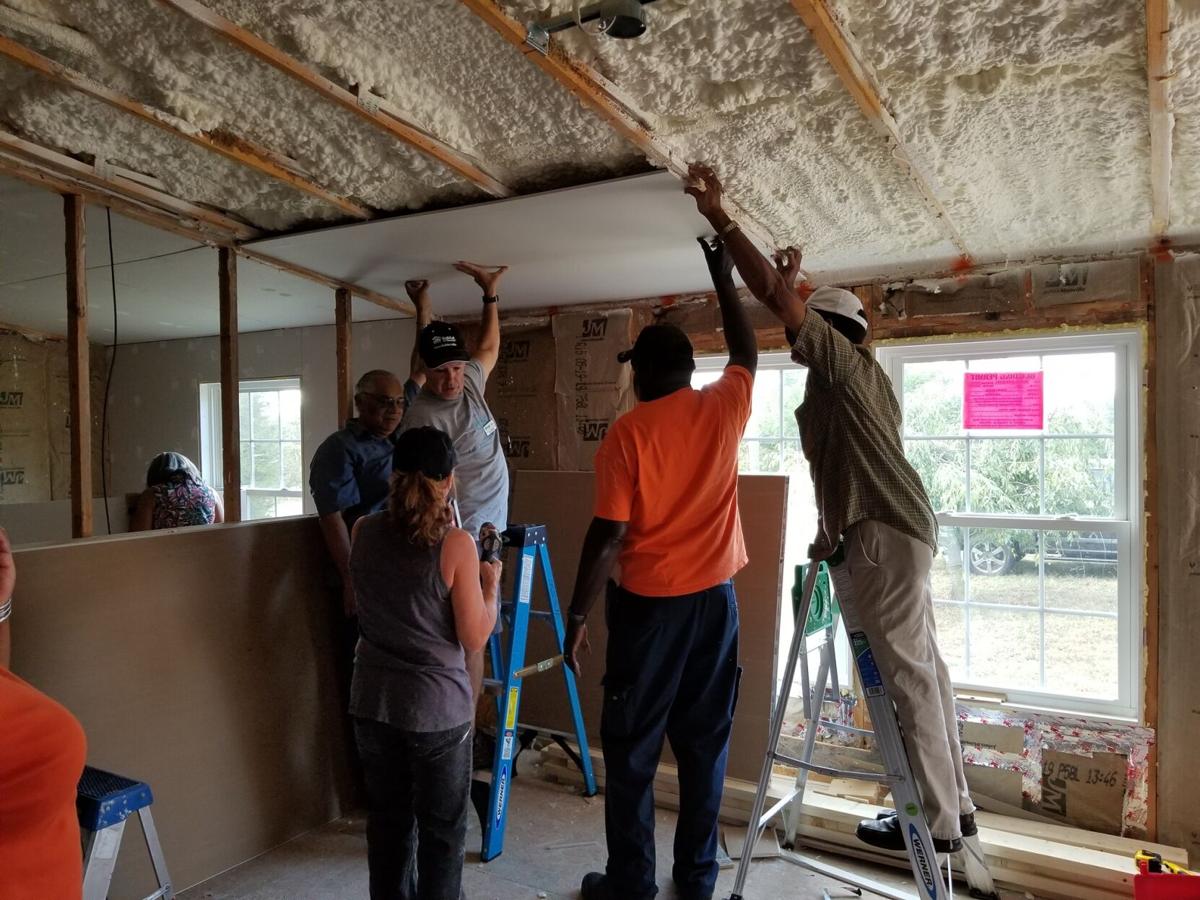 This year's Smith Mountain Lake Charity Home Tour, the 30th year in the event's distinguished history, marked the first time Habitat for Humanity of Franklin County was involved as a participating charity.
Habitat's board president John Wilson said of the organizations participation this year, "we're in the midst of launching 'Habitat 2.0'—a revitalized construction and community engagement program—so it was the ideal time for us to become more visible in the lake community."
Sheila Overstreet, executive director at the charity, helped nearly 70 volunteers—many of whom also help with Habitat construction projects—who staffed the home of Mike and Jody College on Gills Creek in Moneta during the Columbus-Day weekend event. "Whether they worked as parking helpers, ticket takers, greeters, docking attendants or in-home guides, everyone raved about being there," Overstreet said. "It was an awesome experience—lots of work but fun and rewarding for everyone involved. You meet terrific people—homeowners, other volunteers, tour administrators and ticket-holders. The event is a great service to the community and certainly helped us in getting Habitat for Humanity better known in this area."
Beyond the exposure, though, Habitat also looks forward to the funding that will help with the cost of building materials.
"Habitat volunteers, supervised by construction manager Tom Natale, are about to begin building a house in Rocky Mount and are also helping low income residents make needed home repairs," Wilson said "We've recently done a complete roof replacement for a local veteran and next week we'll be building a wheelchair access ramp. Several more similar projects are pending, but building material costs have taken a significant jump this year."
Indeed, the funding received from tour participation is critical to each of the eight participating charities per year. The tour has distributed nearly $4 million in a 30-year history that began at the suggestion of then lake resident Jeanne Wagoner and her late husband Joe. Multiple Sclerosis was the initial charity benefactor, but since then some 45 different charities have participated, typically receiving upwards of $12,000 each from a single year's Tour proceeds.
While exact distribution amounts for this year are still to be calculated, sponsorship was strong at over $116,000 and ticket sales approached recent pre-COVID levels.
— Submitted by Jerry Hale