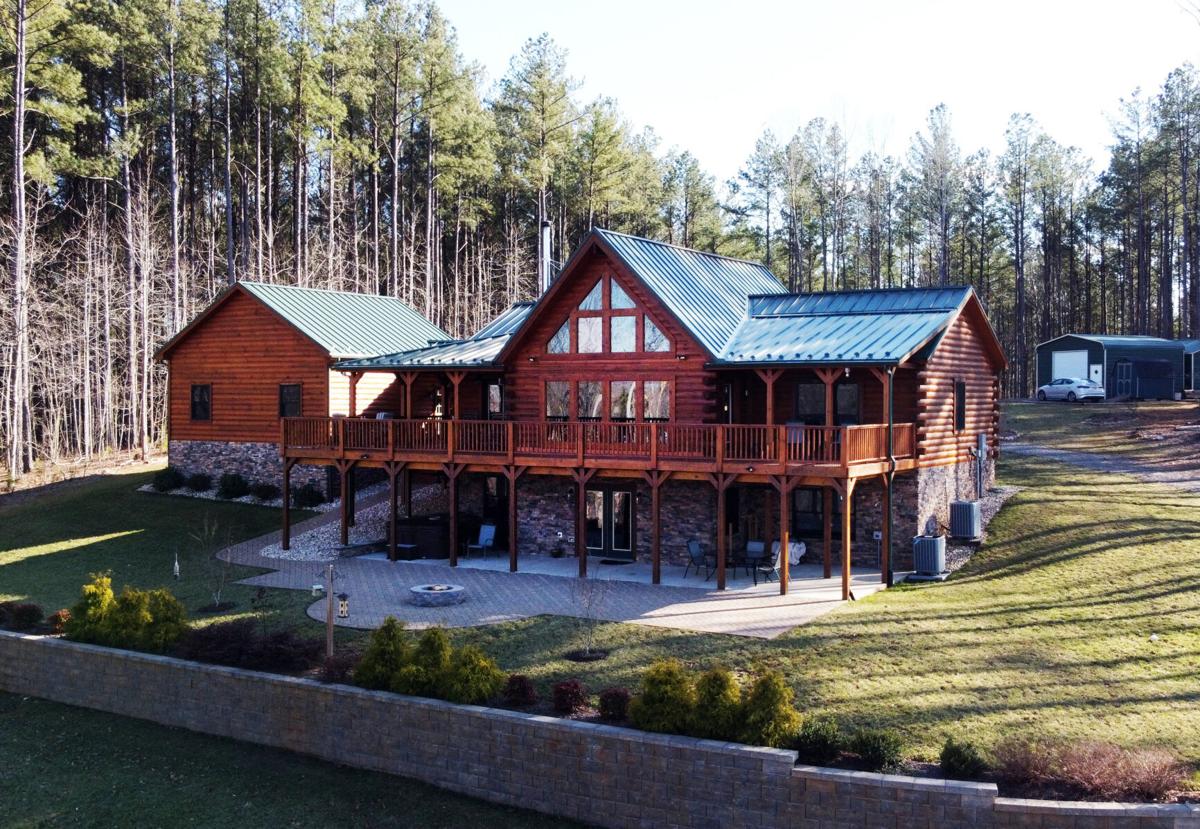 The Smith Mountain Lake Charity Home Tour is gearing up for its 30th year of showcasing some of the most unique and interesting homes around the lake. Final preparations are underway at each of the eight homes for this weekend's tour set for Oct. 8, 9 and 10.
This year's 30th anniversary is a long time coming for the Smith Mountain Lake Charity Home Tour. The tour was supposed to celebrate the anniversary last year until the COVID-19 pandemic forced organizers to postpone the event for a year.
In 30 years, the SML Charity Home Tour has raised and distributed nearly $4 million to regional charities. Sandra Morse, executive director for the tour, said those funds are almost completely due to the generous sponsors that participate in the tour each year.
Another major aspect of the tour is the homes that are showcased each year. Morse said the tour's home selection committee works closely with area realtors, designers and builders to find the most interesting homes. She said some members of the committee have even asked homeowners to be on the tour after seeing their home from the water.
In her time at part of the tour, Morse said more than 80% of the homeowners who are asked to be a part of the tour end up accepting. She said some even stay on as volunteers or board members.
While Morse admitted there is always a need for more volunteers, she said several join after touring homes in previous years. She said some are looking to build a home at the lake and attend the tour for ideas. Many stick around after seeing how the tour benefits local charities.
The charities for this year's tour include Habitat for Humanity of Franklin County, Adult Care Center of Central Virginia, Agape Center, Bedford Pregnancy Center, Helping Hands of Franklin County, SML Good Neighbors Inc. and Tackfully Teamed Riding Academy. Lake Christian Ministries was a late addition to the tour this year after Franklin County Family YMCA announced it was withdrawing from participation.
As in other years, the tour will be held over Columbus Day weekend. A little different this year will be the extra precautions taken to assure visitors and volunteers are safe.
This year all guests will need to wear a mask inside the homes regardless of vaccination status. Visitors to homes are asked to bring a mask. If a visitor forgets a mask, one will be provided for them. Hand sanitizers will also be provided in multiple rooms in each home.
Morse said tours will also be done a bit differently this year. One person will lead smaller tour groups through multiple rooms in a home instead of volunteers stationed in each room.
Morse asked that guest be patient with volunteers when dealing with the new rules. She said volunteers will be doing their best to assure guests have a safe and enjoyable experience in each home.
Visit the tour website www.smlcharityhometour.com to learn more about the homes, charities and business sponsors or to volunteer for tour weekend. Tickets are available online or at one of our ticket outlets, $25 in advance and $30 at the door.