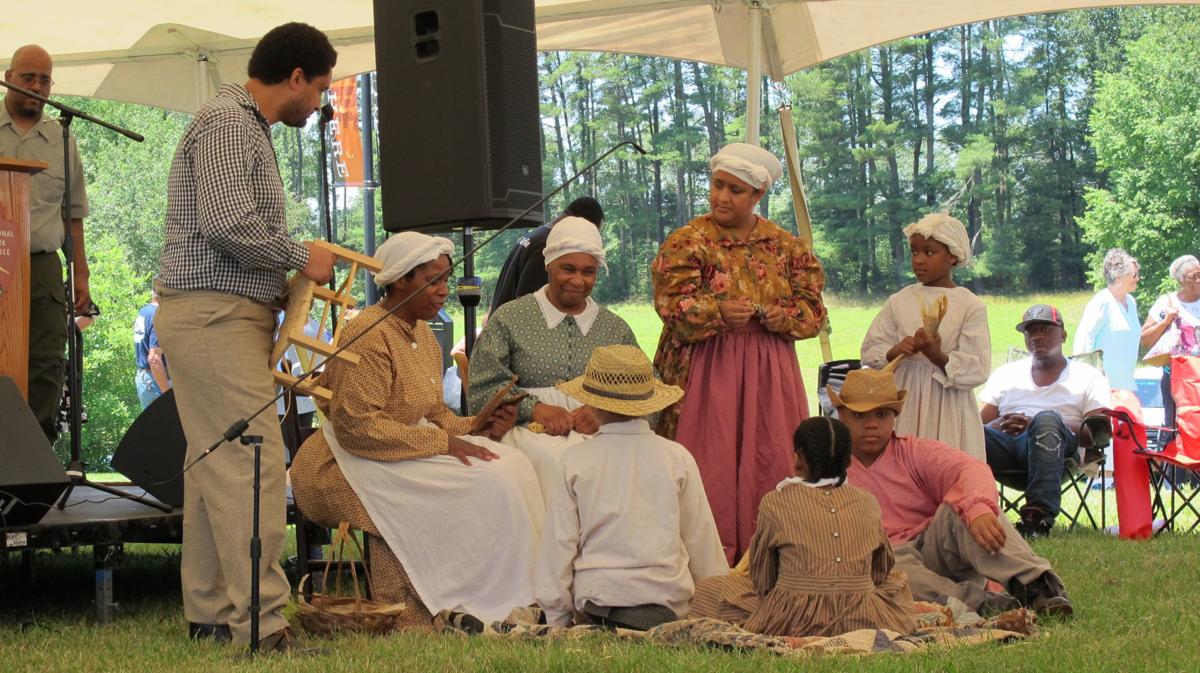 Booker T. Washington National Monument will be celebrating Juneteenth virtually this year. While the park will be open, multiple events will be broadcast on the park's YouTube channel.
As a safety precaution due to the COVID-19 pandemic, Booker T. Washington National Monument encourages visitors to engage in the event through virtual opportunities. The park will be open on June 19, but the Juneteenth Celebration will be held virtually. A link to the celebration can be found on the park's website at www.nps.gov/bowa.
This celebration commemorates the release of approximately 4 million people of African descent from the bonds of slavery after the end of the Civil War. Booker T. Washington remembered the great day of emancipation stating his mother "was standing by my side, leaned over and kissed her children, while tears of joy ran down her cheeks. She explained to us what it all meant, that this was the day for which she had been so long praying but fearing that she would never live to see." This life changing moment occurred between April and May of 1865.
Sadly, everyone held in the bonds of slavery did not share the same story. In some areas of the country the news did not spread very quickly. For these areas, it took months.
On June 19, 1865, General Gordon Granger arrived in Texas to issue General Order 3. This order did what the Emancipation Proclamation intended to do in January 1863.
With the order all enslaved Africans were freed. Celebrations erupted in Texas and with it the start of the Juneteenth celebration.
The one hour virtual event features gospel music by Larnell Starkey and the Spiritual Seven and The Joy Bells. The event will also feature a park ranger video sharing information about Juneteenth and a virtual living history portrayal of Washington's mother, Jane in the kitchen cabin.
There will be limited activities at Booker T. Washington National Monument on June 19 including a ranger-guided, socially distanced "Tears of Freedom" tour at 11 a.m. and 2 p.m.
Public access in the park will continue with the Jack-O-Lantern Branch Trail, picnic area and public restrooms open from 9 a.m. to 5 p.m. Jack-O-Lantern Branch Trail will close thirty minutes earlier at 4:30 p.m.
With public health in mind, the park's Visitor Center and Eastern National Bookstore will remain closed.