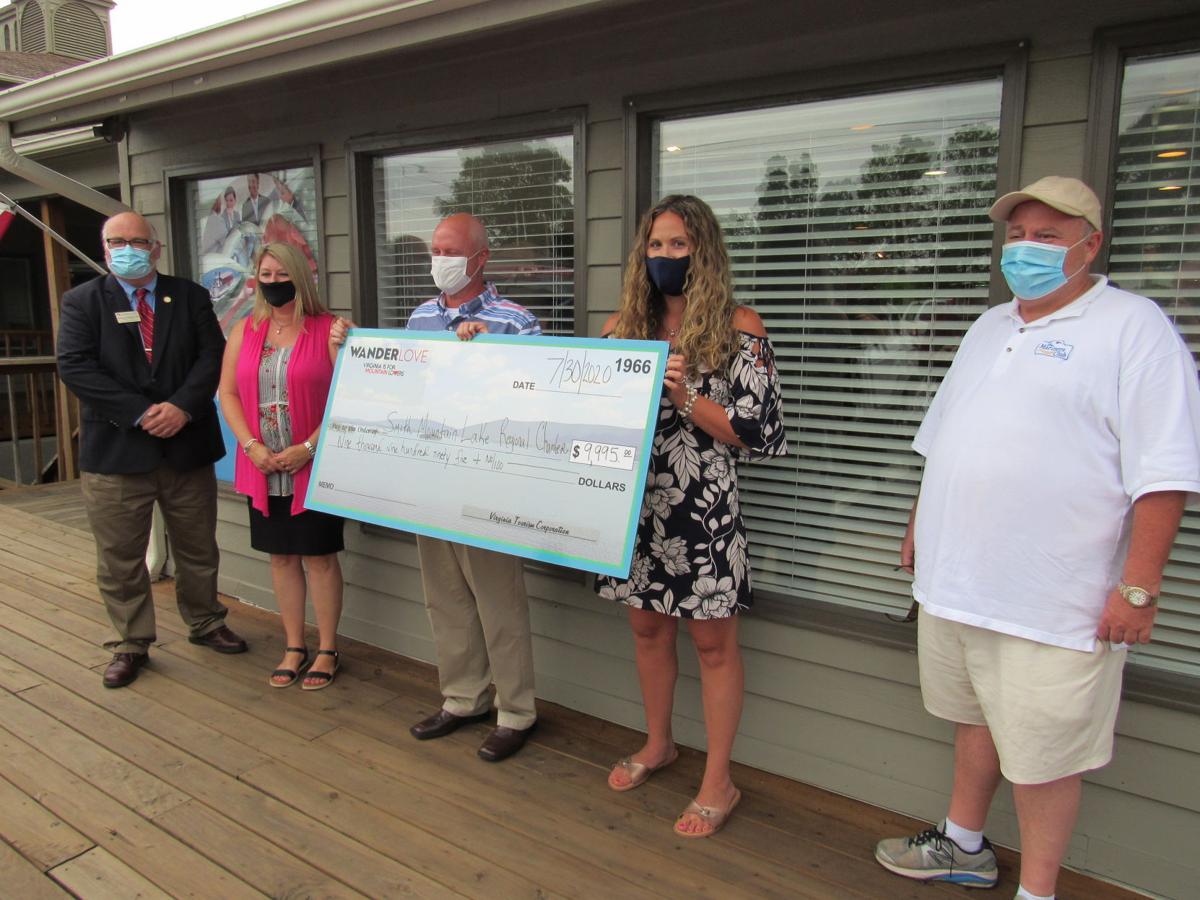 The Smith Mountain Lake Regional Chamber of Commerce announced July 31 it is one of 90 destination organizations awarded with the Virginia Tourism Corporation's WanderLove Recovery Grant.
The grant was made available to help destination marketing organizations in Virginia that have been impacted by the COVID-19 pandemic to fund recovery marketing initiatives. Virginia awarded $866,504 in grants across the state with each organization able to receive a maximum of $10,000.
"The WanderLove campaign is about encouraging visitors and residents to travel throughout Virginia," said Katie Conner of Virginia Tourism Corporation during a check presentation July 31.
The chamber received a $9,995 grant, just shy of the $10,000 maximum. Chris Finley, the chamber's executive director, said the funds will be used to create a 60-second commercial promoting the Smith Mountain Lake region.
The commercial will showcase golf, sightseeing and agritourism destinations in the region, as well as area wineries and historic locations such as the National D-Day Memorial and Booker T. Washington National Monument. On-water recreation activities will be a focus as well, Finley said.
Filming is expected to begin soon, with the project completed by month's end. Finley said the commercial will be broadcast on local television stations and on YouTube and Facebook.
"We are incredibly grateful for the Virginia Tourism Corporation marketing grant," Finley said. "These funds will assist us promoting our abundance of on- and off-water outdoor adventures and cultural experiences that are ideal for an easy day or weekend adventure."
Finley said there is a lot of demand for leisure travel and people are seeking safe, close-to-home destinations that allow for social distancing and access to open spaces. The WanderLove Recovery Grant will allow the lake region to showcase itself as one of those destinations.