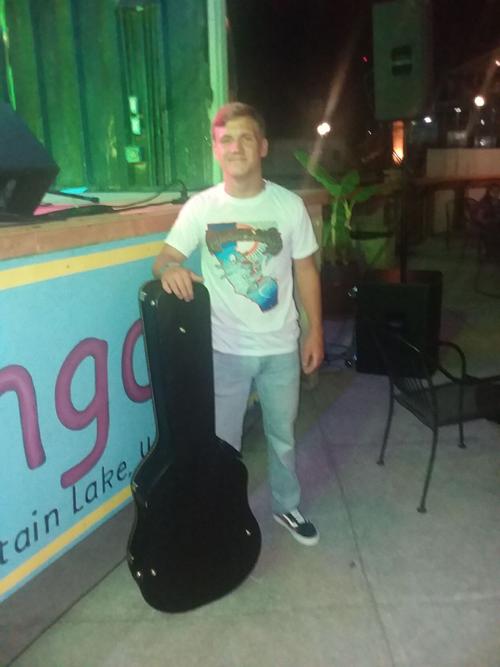 Noah Spencer, 17, of Richlands, became the last finalist in the first series of the Lyrics on the Lake open mic competition. Spencer was a finalist in last year's competition as well, but did not win the championship.
Spencer participates in the One Voice Anti-bullying School Tour, an empowerment concert that travels to schools. He participates in after-school programs and at community centers promoting kindness and inspiring young people.
This series of open mic competition finalists will compete against each other Aug. 5 at Mango's Bar and Grill for a grand prize that includes $250, a performance at the Smith Mountain Lake Wine Festival and a berth in next year's Lyrics on the Lake Songwriters Festival.
Lyrics on the Lake will present a second series of its open mic competitions at Mango's Bar and Grill at Bridgewater Plaza beginning Aug. 12. The sessions in this series will take place every Wednesday night through Sept. 23, producing one finalist each week. The weekly finalists will then compete against each other on Sept. 30.
Registration for each night's competition will begin at 7:30 p.m. with competition beginning at 8 p.m.
Competitors should register early as space is on a first come, first served basis, according to guidelines for capacity and social distancing.