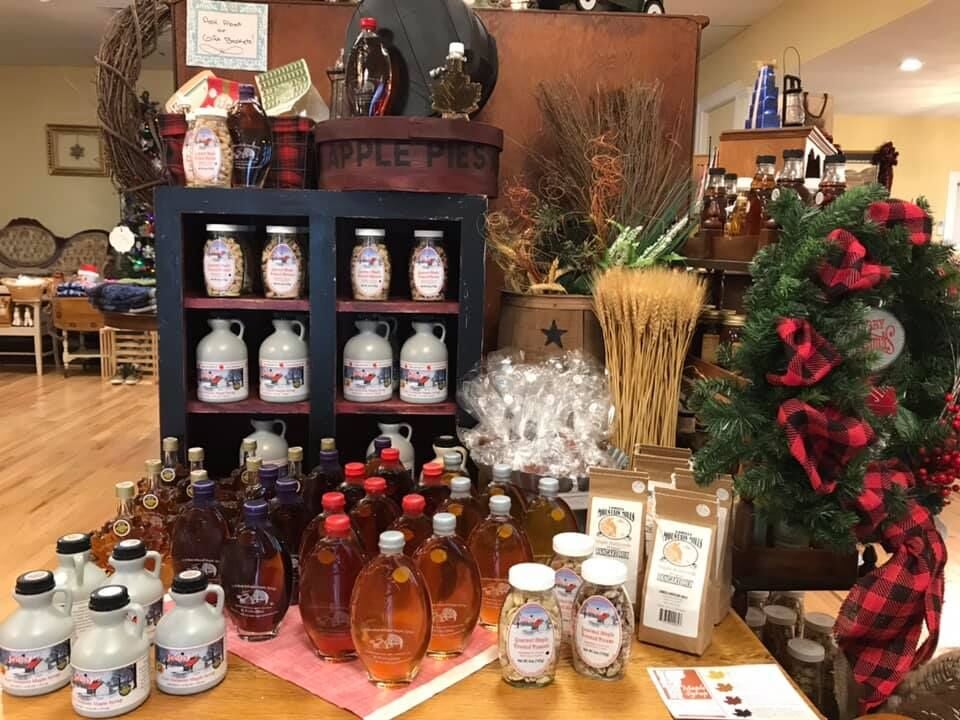 Robbin Martinelli and her family are working to bring back a tradition, the tradition of the locally owned neighborhood market where the community can purchase locally sourced food, clothing and specialty items as well as unique items produced at heritage farms in other states and countries.
The inspiration for the new market came from the farm her children own and operate in Connecticut, and how they helped their community when the pandemic made food at local grocery stores scarce.
Martinelli and her husband, Jay Pratley, own and operate Smith Mountain Lake Alpaca Farm in Hardy. There are more than 4,000 alpaca farms in the United States, but Martinelli said their farm is one of the only ones doing everything: breeding, fiber to fashion, farm tours and mentoring future alpaca farmers. US Alpaca is the commercial arm of their farm.
"I love the fact that we have individually owned restaurants at Smith Mountain Lake," Martinelli said. "That we have local craft people and places like US Alpaca company and our farm, and what we are doing at the Harvest Moon Marketplace, we are kind of bringing back the corner store specialty market."
The couple closed on the building in the Eastlake community of Moneta that is now the Harvest Moon Marketplace back in September. Martinelli said the process was delayed because the pandemic had created a backlog of paperwork.
"One of the reasons I love this building is it has great energy," she said. "It is over a hundred years old. One of the things that is really cool is you walk out of this building and you see a beautiful farm."
Martinelli has a passion for agriculture and wants to do everything in her power to help area farms stay viable and preserve the bucolic beauty of Smith Mountain Lake. It is one of the ways the area can become sustainable.
"We have over 3,000 square feet of retail space and we are an agri-market," Martinelli said. "We sell alpaca items from our farm all the way to apples. We sell local meats, lots of craft products. We are trying to be as self-sufficient in our community as possible."
When the country went on lockdown in March the supply chain was disrupted. Martinelli's children sprang into action on their Connecticut farm where they operate a community shared agriculture program. "When March hit and people in their community couldn't get food at the grocery store, they opened up," Martinelli said. "They called their vendors, and they started producing for their community."
"We don't want what happened in March to ever happen again," she added. "We don't want to just depend on our two grocery stores [at Smith Mountain Lake] and what they can bring to us or what they can't bring to us. So, we decided to co-op with a group of farms from Virginia and North Carolina and we are going to be offering our CSA program in the spring."
Martinelli and Pratley celebrated the grand opening their "inside farmers market" on Dec. 7, but the Harvest Moon Marketplace had its soft opening two weeks earlier, and customers have been streaming into the store ever since coming from as far away as the New River Valley.
The store stocks products from North Carolina, Georgia, Vermont maple products, as well as some Polish and Italian food products. Local meats with no hormones, Amish products and other items that will make the community self-sufficient and the store a destination, Martinelli said.
The future of the Harvest Moon Marketplace includes a wine garden in the spring and a greenhouse. "We're going to be an annex for a winery in North Carolina that I have been involved with," Martinelli added. "We'll be selling craft beers and cider as well. We'll have a wine club."
Martinelli said she is looking forward to the New Year and has faith in the community Harvest Moon Marketplace serves.
"If you are passionate about what you do and you are putting our the very best product you can, most times those businesses will stay," Martinelli said. "This community at Smith Mountain Lake is amazing. This community will come out and support you if you're doing it right."