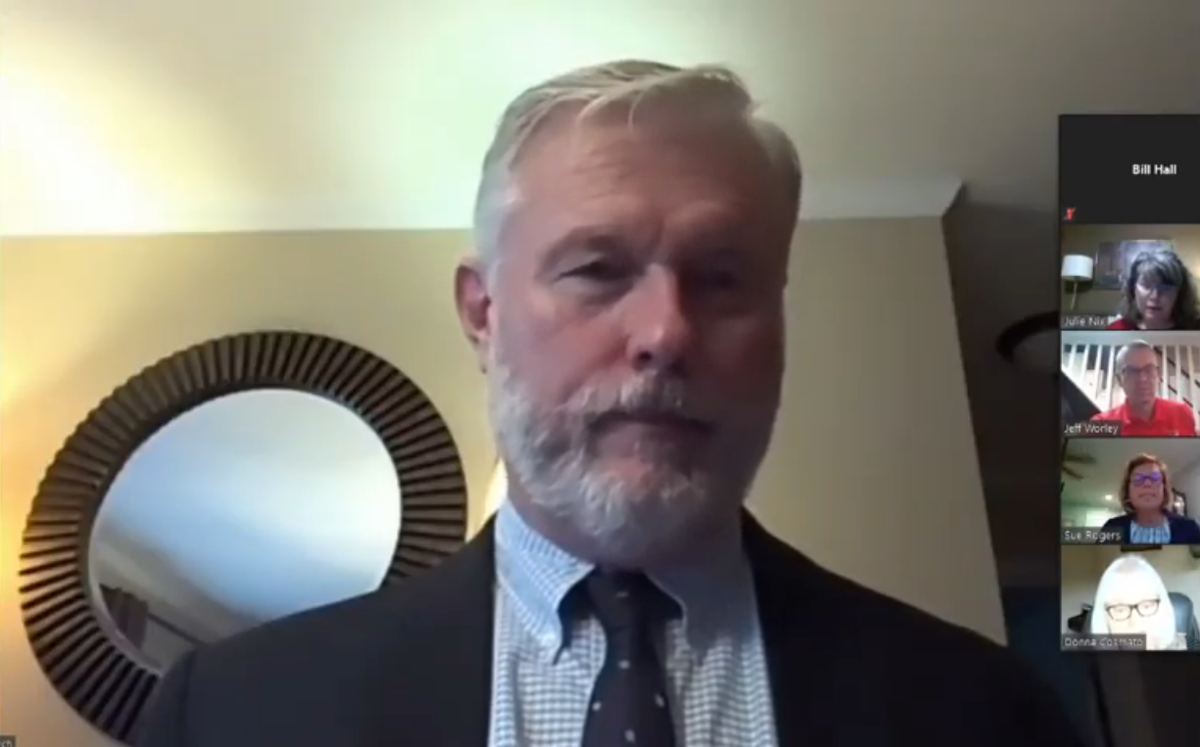 Franklin County students will likely start the school year with students third grade and older in a virtual classroom, and pre-K through second grade students and certain students who utilize special education services in person daily. School board members unanimously agreed to approve a plan in order to start school on schedule on Aug. 10, but decided to give themselves more time before agreeing to send more students back to the classroom.
Board members came to a consensus after an hour of discussion about how to safely return to the classroom while balancing concerns about a potential spike in positive COVID-19 cases. They ultimately agreed to "err on the side of caution," as Chair Julie Nix put it, and keep the Phase 2 plan intact for Phase 3 until they can decide how to phase in older students.
The board committed to meet weekly in the meantime to adjust the plan as needed and work toward a schedule that would send all grades back to the classroom two days per week and, eventually, full time.
"I certainly don't want to roll the dice," board member Jon Atchue said, speaking about unknown variables.
Face coverings will be "strongly encouraged," language the board tweaked from "optional" after discussing whether to make face coverings mandatory when not 6 feet apart. A majority of the board expressed a strong desire to make them required, but their legal counsel advised them that it could violate the equal protection clause.
"I'm a firm, firm believer in face masks, but I'm also a firm believer in not getting sued," Nix responded.
Assistant Superintendent Sue Rogers said it would be unrealistic to require young students to keep them on. Staff will be expected to wear face coverings.
Students will sit one per seat on the bus unless they are from the same household. Face coverings will be required to ride the bus.
Rogers said when presenting the original proposed reopening plan that it was "the most viable one." Referencing an earlier public comment by someone who asked why students couldn't attend half days like nearby Montgomery County, Rogers said that wasn't feasible due to Franklin County's large geographical size.
Under the initial proposed Phase 3 plan, students would be assigned to one of two groups and either attend Mondays and Tuesdays or Thursdays and Fridays. Students from the same home would attend on the same days. Families could also opt for 100% remote learning. Early Childhood Special Education students and those who learn in self-contained classrooms would attend in-person four days a week.
The school board will work toward that goal as they meet over the next several weeks.
"We just want to make sure we're keeping our students and our parents and our staff safe and healthy and learning," Nix said.
The return to school plan outlines instructional and safety protocol, which includes using the Canvas learning management system. Expanded internet will be available in all school parking lots. Students with Individualized Educational Plans will receive "specifically designed" instruction, according to the plan.
The plan also includes the following details:
n Low-cost child care will be available for elementary-aged students through the YMCA.
n Personal protective equipment will be provided, including masks, gloves and hand sanitizer.
n Families will be asked to conduct daily health screenings for their children, and students will be screened at the start of the school day.
n Water fountains won't be used.
n Library books will be sanitized and quarantined for 72 hours.