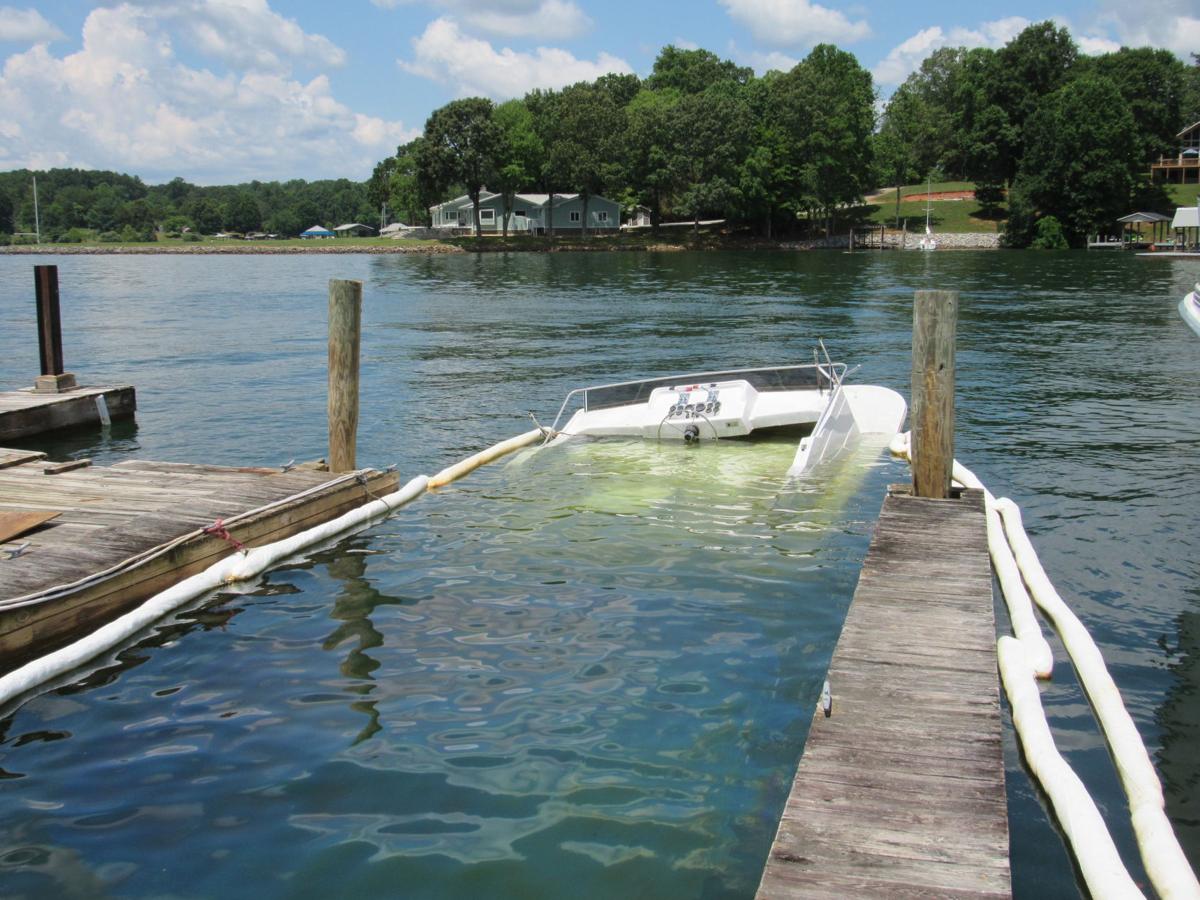 Members of the Smith Mountain Lake Water Safety Council recently joined a newly formed statewide group looking into the ongoing issue of abandoned and sunken boats. The group is looking for a solution to the growing number of derelict boats plaguing waterways in the state, including at Smith Mountain Lake.
The Virginia Abandoned and Derelict Vessel Work Group held its first meeting online Jan. 5. SML Water Safety Council members Neil Harrington and Neil Sturman participated in the meeting along with other groups and organizations across the state.
Harrington and Sturman have been studying the issue of sunken and derelict boats at the lake since last year. So far they have discovered a dozen sunken boats in the lake, including some that are a hindrance to navigation. Harrington said others are in danger of sinking due to a lack of upkeep.
In addition to the SML Water Safety Council, members of the Virginia Department of Environmental Quality, Virginia Department of Wildlife Resources and towing companies participated. Harrington said, based on the discussions between the groups, the issue of sunken boats is not limited to the lake.
"It is a major problem statewide," Harrington said.
While this was only the first meeting for the organization, Harrington said he was encouraged by the discussion. He said everyone involved seemed to be interested in finding a solution to the problem.
There are legal issues regarding the removal of sunken boats, too.
Finding a boat's owner can often be difficult due to ownership records that are often incomplete. When the owners are found, sometimes they are unable or unwilling to pay to remove the boats, which can lead to a long legal process in the courts.
Harrington said the group discussed possibly creating a fund that could be used to remove sunken boats immediately after they sink. Right now there are no available funds from state agencies to raise them.
Another idea floated at the meeting was to create a way to report boats that appear to be abandoned or in danger of sinking. Harrington said getting to those boats and removing them costs less than waiting until they have sunk.
Although they group is new, Harrington said having all the necessary state agencies together is a positive sign that there could eventually be a solution to the growing problem.