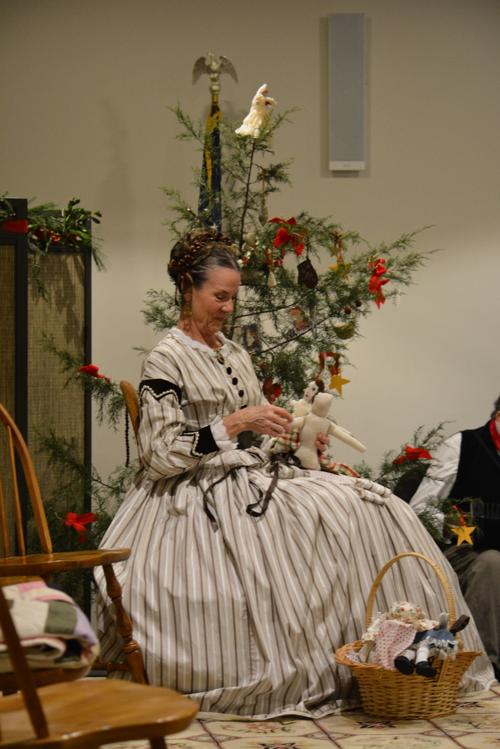 Booker T. Washington National Monument's annual Old Virginia Christmas program is returning this weekend. The event will be Dec. 4 from 11 a.m. to 2 p.m. at the park.
Tours will be provided at 11:00 a.m., 11:30 a.m., 12:00 p.m., 12:30 p.m., 1:00 p.m. and 1:30 p.m. There will be limited numbers for each tour. Tickets for each tour can be acquired at the ranger tent station in front of the visitor center on the day of the event.
Visitors will be able to step back in time into a mid-19th century Christmas, with a costumed guide to learn about the sights, sounds, and fragrances of Christmas as Dr. Booker T. Washington described it in his 1907 article written for both Suburban Life and Tuskegee Student magazines, "Christmas Days in Old Virginia."
Washington described his childhood memories of Christmas, also known as "The Big Times," by stating, "There is in the Virginia Christmas atmosphere a fragrance and influence which is not to be found elsewhere."
A guided tour will take visitors through the farm where Booker T. Washington was born and spent the first 9 years of his life with his family and learn what Christmas was like for Washington and the other enslaved people who lived on the tobacco plantation from 1856-1865 as well as the Burroughs family that owned the plantation.
Washington's most memorable Christmas on the plantation was in December of 1864. Nearly four years of Civil War had a tremendous effect on all the inhabitants of this plantation. As the enslaved endured continuing hardships their feeling of optimism brightened as the end of the war drew nearer. During "The Big Times," the air was filled with hope and dreams, as well as uncertainty, of a new life in freedom.
Guided tours lasting 30 minutes each will start in front of the park's visitor center and conclude with a living history vignette at the reconstructed kitchen cabin that represents where Washington once lived. Hear Booker T. Washington's mother Jane, share her perspective of "The Big Times" and see the decorated cabin. Find out what the yule log meant to the residents of the plantation.
Masks are required inside the park visitor center and the kitchen cabin.
Light refreshments will be available. The event is free.
Contact Booker T. Washington National Monument at 721-2094 for more information.