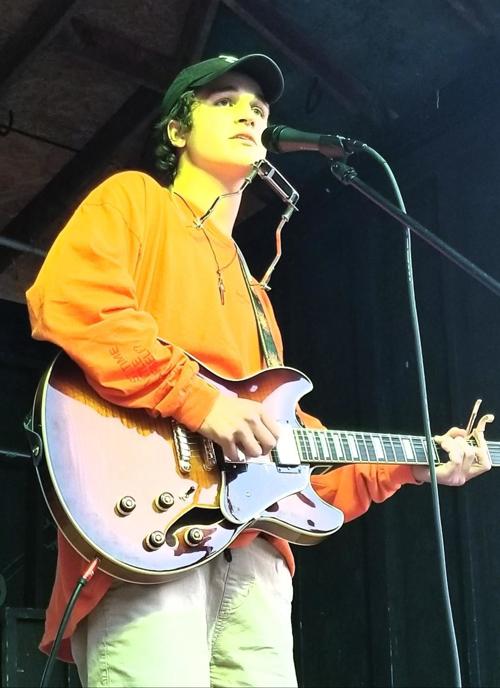 James Isaac, 21, was the first winner of this year's Lyrics on the Lake open mic weekly competition.
After two weeks of rain postponements, the competition began June 24 with six acts. Isaac, a bartender in southern California who was visiting his parents in Moneta, performed with a guitar and harmonica, citing Bob Dylan as a musical influence.
The open mic competition will be held each Wednesday night through July 22 at Mango's Bar and Grill at Bridgewater Plaza near Hales Ford Bridge. Five weekly winners will then compete against each other July 29 for a grand prize that includes $250, a performance at the Smith Mountain Lake Wine Festival and at next year's Lyrics on the Lake Songwriters Festival.
Registration for the competition begins at 7:30 p.m. and competition starts at 8 p.m. There is no fee to compete and no cover charge to attend.
This event and the recently canceled Lyrics on the Lake Songwriters Festival raise money each year for charities, including the Children's Miracle Network Hospitals in Roanoke and Lynchburg, through the Musicpreneur Storehouse Foundation.
This year, due to COVID-19, technicians and artists who participate in Lyrics on the Lake have not been able to earn income. Due to their work to help the community, a portion of donations collected this year will be used to fund grants that will be available to them.
For more information, check out the Lyrics on the Lake Facebook page.