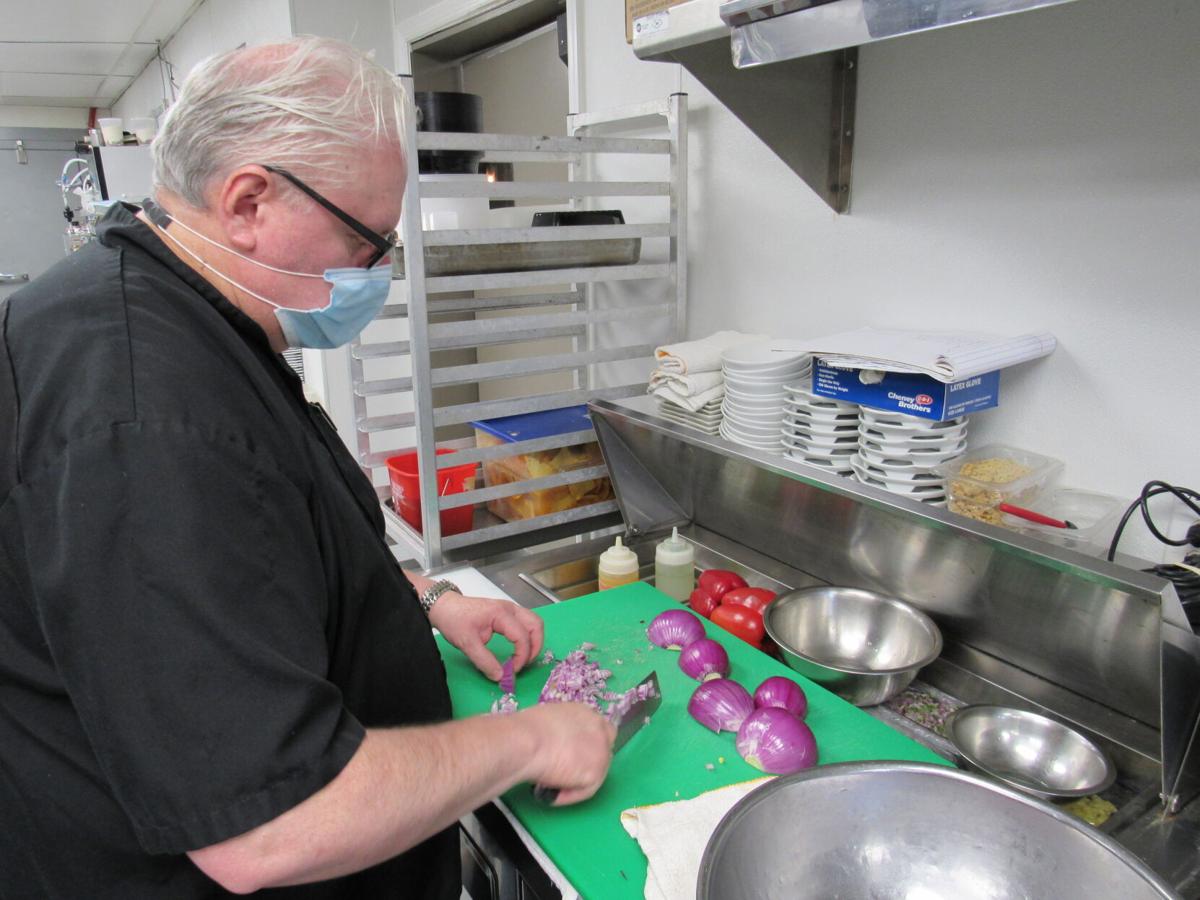 Anyone looking to dine in at The Landing Restaurant will now have to show proof of a vaccination. The popular lake eatery made the change last month because of a growing number of COVID-19 cases locally.
Tiffany Silva, who owns the restaurant with her husband Bruno, said the decision was made to protect the health of the staff, their families and the community. She said the recent surge in cases because of the Delta variant has put a strain on the local healthcare system that could be impacted even more by another outbreak.
"Our staff and our community take priority over our business because without these two things we have no business," Silva said. "The impact would be insurmountable. The health and welfare of our staff, their families and community will always come first. If a team member contracts COVID-19, our staff will be required to quarantine per the VDH/CDC guidelines and our doors would be closed."
Silva said the ripple effect of closing the restaurant would be significant due to employees not being able to work and their families possibly having to quarantine as well. The closure would also impact the The Landing Love Project.
The Landing Love Project was started by the Silvas in March of last year at the start of the pandemic as several local families and seniors faced food insecurities. The project has continued throughout the pandemic and has provided more than 100,000 meals to more than 300 families.
The decision to require proof of vaccination has been fully supported by staff at the restaurant, Silva said. Each member of the staff is fully vaccinated and has been relieved to know that steps are being taken to keep everyone safe and the business open.
The decision to show proof of a COVID-19 vaccination has been met with support from, not only staff, but several customers to the restaurant. Silva said they have received several new customers who feel safer due to the new requirement.
There has also been some backlash to the decision. Silva said she has received several negative comments on social media since announcing the change on Aug. 25. She said her decision was solely due to protecting the staff and community and working to help lower the number of COVID-19 cases locally.
"There is always going to be push back however, we respect everyone's right to make their own decisions, including vaccinations," Silva said. "We hope that those that may not agree with our decision, respect our right to make this decision for the safety of our team and community. We are all human with varying opinions, however, respecting each other's choices is what defines us as a society."
Anyone interested in dining at the upscale restaurant located at Mariners Landing is now asked to bring their COVID-19 vaccination card, a photo of the vaccination card or a Virginia Department of Health record of the vaccination.