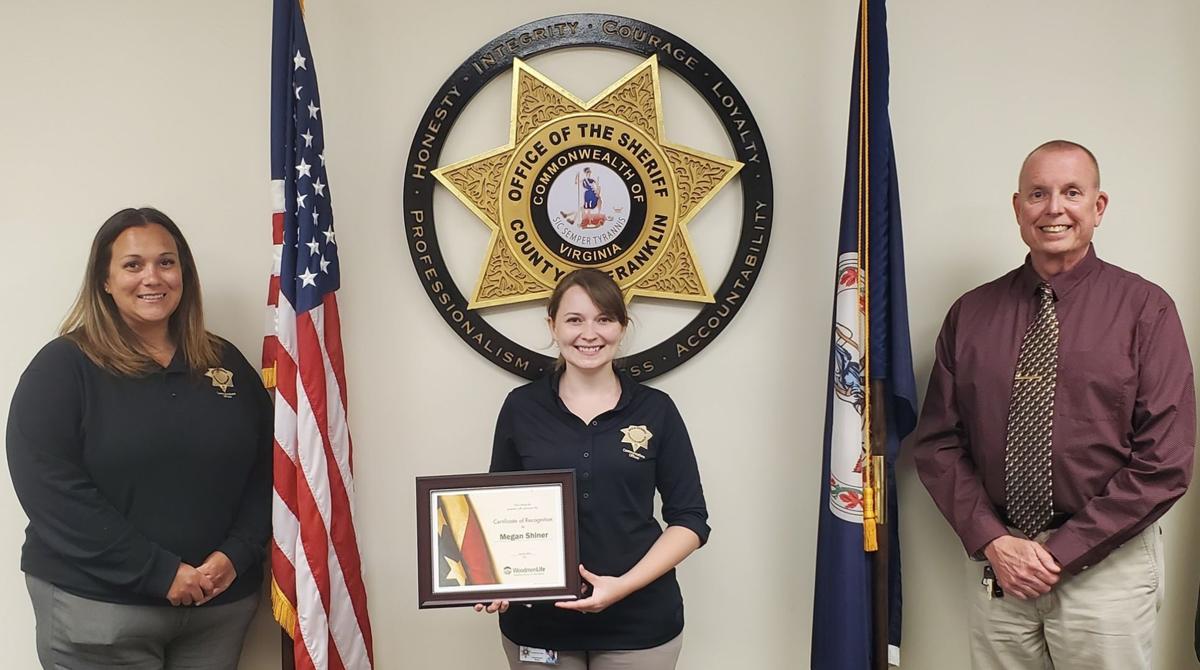 WoodmenLife and the Franklin County Sheriff's Office recently recognized Megan Shiner for her commitment to the community.
Shiner is a remarkable and extraordinary asset to this department, said Melissa Cundiff, assistant director for the county's 911 communications center. "She has shown a consistent pattern of delivering exceptional customer service that embodies the genuine and tireless spirit of serving others in the way she engages with her co-workers and citizens."
Shiner started with the department in 2017. At the time, 911 dispatching was not on the top of her career goals, Cundiff said. She is now engaged and has applied for a full-time position.