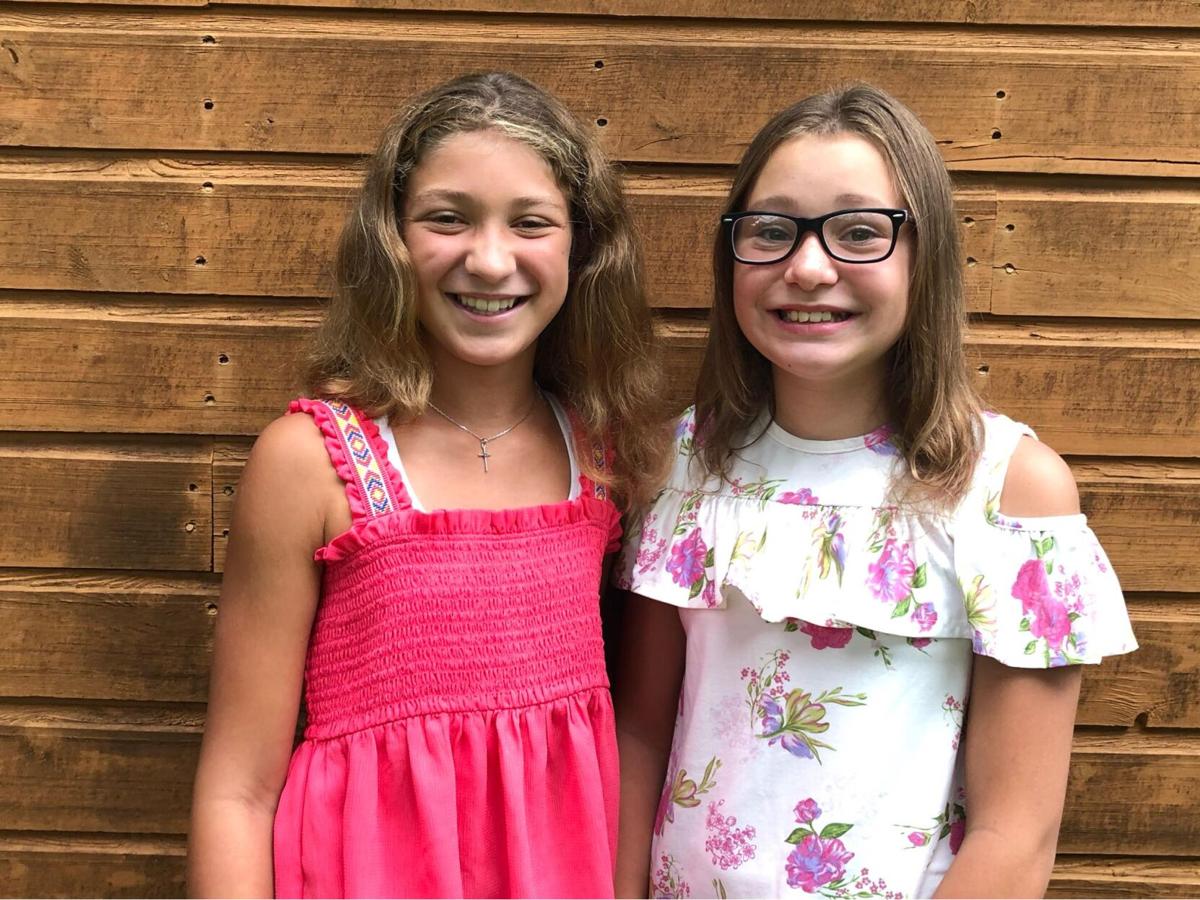 The pandemic has canceled events, in-person schooling and the ability to gather together. It has also spawned new ideas and businesses. This stay-at-home boredom prompted a pair of sisters to make an unusual request to their dad — they asked to start a business.
Meika and McKinley Reed are 12 and 11, respectively. About six months ago the Benjamin Franklin Middle School students came up with the idea to start a business. Their dad, Spencer Reed, suggested scented wax melts and candles, and The Wax Sisters was born.
"We wanted to do a business, so our dad came up with a brand," McKinley said.
Both girls make the wax and pour it into containers.
While starting a business is challenging, running it with a sister can be even more so.
"Sometimes it's sort of frustrating because we have different ideas, and we can't choose one," McKinley said. "Like the label or posting something, but for the most part it's really fun and exciting."
Their dad is the tie breaker when those situations arise. "Usually I come up with something on my own using elements of both of their ideas," Reed said.
While The Wax Sisters is now six months old, it took several months to get up and running.
"At first we were experimenting," Meika said. "We had to get the formula for how much to put into each mold; how much scent goes into each batch. Then we started with coloring the wax and we decided to go natural because the colors were always different."
Making a batch of candles takes about 24 hours from start to finish. Melting the wax takes 15 minutes and adding the scent takes another two. The girls pour the wax into molds and the wax fully hardens overnight.
The candles are sold on The Wax Sisters website. The girls have also sold their products at several festivals.
"It's been a good experience talking and meeting with people," Meika said. "We have some pretty frequent customers and we just have to get to know them."
"It makes us excited when we get a new follower or likes, and when we get an order or when we're at the festivals and we talk with a lot of different people," McKinley said.
"At first it was scary, because we only talked with people we know or people our school or dad introduces us to," Meika said.
The past six months have been a learning experience for the whole family. The girls are learning about the world and doing business in it, and their dad has gotten to know more about his daughters.
"They like each other more than they'd like to admit," Reed said of his daughters. "They've worked harder than I've seen them do before. They have both grown and become more responsible, at least when it comes to the business part. When they stuck it out especially during the first two to three months of testing before we got the chance to sell anything, I was surprised."
"I've learned it takes a lot of hard work and a lot of time and a lot of energy," McKinley said. "It is quite a learning experience."
Meika and McKinley are constantly busy making candles. A festival they were planning to attend was canceled when the governor reinstated restrictions on the number of people able to gather in one place. They said they will have a limited number of Christmas candles and are still taking orders on their other wax melts.
"I plan to continue the business as long as we do it together," Meika said.
"My hope is to just grow the business," McKinley said. "We didn't really start it for money. We started it out of boredom. We don't discuss the money because that's not what it is all about."
Learning and togetherness that is what it is all about.
More information on The Wax Sisters can be found at the-wax-sisters.square.site or on Facebook.