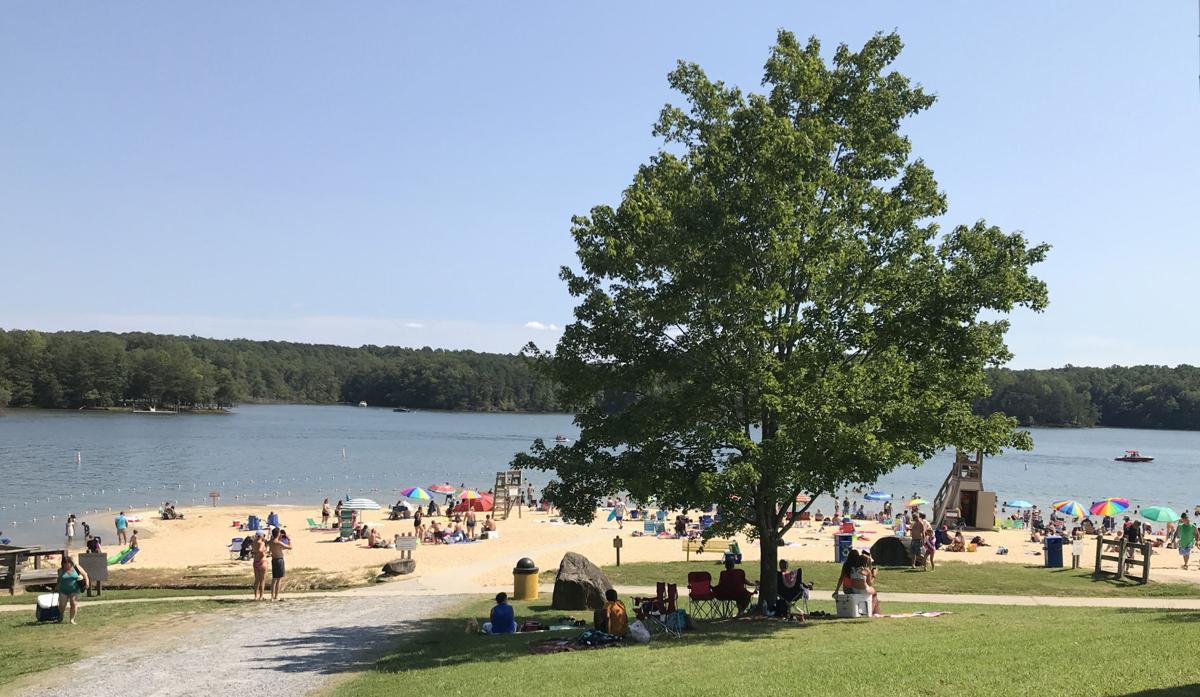 It has been an unusual year at Smith Mountain Lake State Park in Huddleston. The pandemic required several adjustments in how the park operates.
"In March we were preparing for a busy season at Smith Mountain Lake State Park. The campground opens, staff are being hired, and people are starting to fill the cabins," said Brian Heft, park manager. "Then COVID-19 hit, and no one knew what impact it would have on the operations of state parks or the public's need for services."
Instead of hiring, Heft said he had to furlough many current employees with no new hires for the summer. He also had to cancel cabin reservations and keep the campground closed.
"The outlook for the future was bleak," he said.
The park had to cancel interpretive programs, as well as the annual Osprey 10K/5K Run/Walk, two of the Winter Lecture Series programs and scheduled fishing tournaments. The park also had to cancel the summer Music in the Park Series and all boat tours.
The park was open for day use of the trails and the boat ramp, Heft said; however, bathrooms and the playgrounds were closed.
Park staff had to figure out how to reopen the park safely while following CDC and state guidelines. "People need a place to recreate, and they recognize that the park is a good place to visit," Heft said.
The state began developing best practices for bathroom and cabin cleaning, use of masks and safe distancing. They wanted to open the park so people could get out of the house and recreate safely.
The campground opened May 21, the cabins reopened on June 11 and the beach reopened June 12 with all new procedures in place.
Cabin renters must now bring their own linens, and the mattresses were covered with plastic to be easily cleaned. All hard surfaces are sanitized, and there is a rest day between rentals.
Bathrooms are frequently sanitized, and masks are required when entering the Visitor or Discovery Centers, Heft said.
"A big challenge was in managing the beach. It had to operate at a reduced level because of social distancing. The swimming platform was removed, and the snack bar at the beach had a reduced menu," Heft said.
Because many community swimming pools were closed for the summer, the beach was a popular spot. On several occasions, the beach had to be closed to additional visitors because it had reached a safe capacity, Heft said. When that happened, visitors would find grassy knolls to spread out and have a picnic.
The park remains busy, Heft said, with hikers, bikers, kayakers and boaters.
"Melissa Baker, director of Virginia State Parks, at a recent managers meeting said, 'Weekdays have been more like weekends, and weekends have been more like holidays,' " Heft said.
Jet Lawler, the park's interpreter, has found ways to offer programs to families and small groups staying at the park. When she has a fireside program, she has a member of the Friends of Smith Mountain Lake State Park help her maintain the proper safe distancing for compliance.
"This summer of COVID-19 has many positives that I can take away," Heft said.
The park has served as a place to recreate since people cannot continually shelter in place. Heft also noted that people are finding ways to operate safely within COVID-19 guidelines, including keeping a proper distance while in line. Overall, Heft said he is proud and pleased with his reduced staff, who are under a lot of stress, but still get the job done.