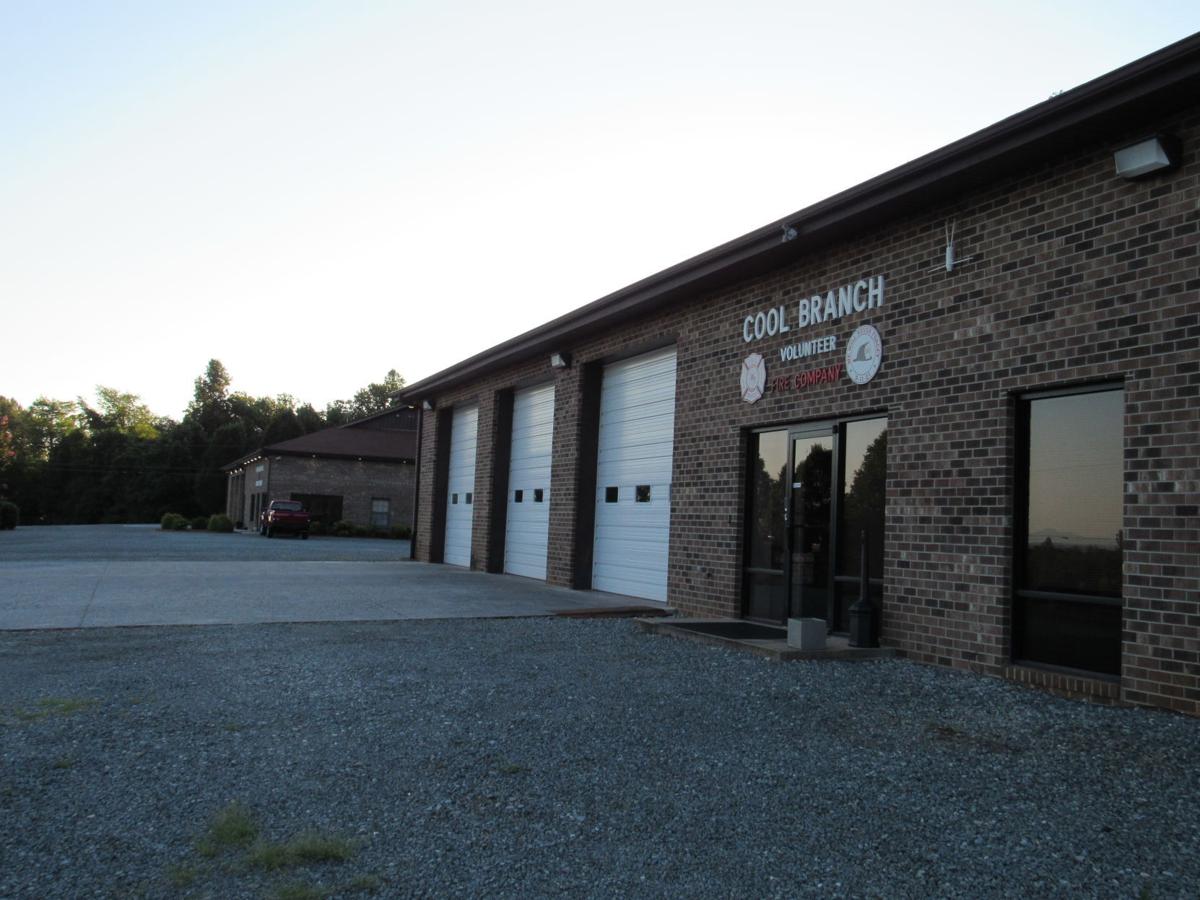 A town hall meeting is scheduled for July 29 at 6:30 p.m. at the Cool Branch Volunteer Rescue Squad building at 3060 Smith Mountain Road in Penhook.
The meeting, hosted by Cool Branch Volunteer Fire Department and Cool Branch Rescue Squad officers, is intended to update residents of Penhook, Union Hall, Sandy Level and Snow Creek communities on the Pittsylvania and Franklin counties' public safety agencies discussions in regard to equitable public funding of the Cool Branch fire and rescue services.
Tensions between the two counties over funding have led to Pittsylvania County's Board of Supervisors passing a resolution May 7 to restrict service to Franklin County residents if Franklin County did not respond to Pittsylvania County's requests for additional funding for fire and rescue services.
In a letter dated Aug. 2, 2019 following conversations between the two counties over funding of some equipment needed at the fire department, Pittsylvania County Administrator David Smitherman sent Franklin County Administrator Chris Whitlow a letter stating that while CBVFD protects a total of approximately $787 million of taxable property, the lion's share of that property ($502 million) lies in Franklin County, while the remaining $285 million in property is in Pittsylvania County.
On Feb. 6, as budget discussions were underway, Pittsylvania County Board of Supervisors Chairman Robert Warren sent a follow-up letter to Franklin Board of Supervisors Chair Leland Mitchell renewing the request for a "cost-sharing agreement regarding capital equipment" for CBVFD.
Mitchell responded to Warren's letter on Feb. 26 stating that Franklin County was not in a financial position to contribute more funding.
"Aside from the normal operating budget pressure, Franklin County is challenged with the replacement of aging rescue and fire apparatus, as well as the construction of a new Glade Hill area fire station," Mitchell stated in the letter.
The proposed Glade Hill station, is intended to be built on land the county purchased about four years ago, near the intersection of Turtle Hill Road and Old Franklin Turnpike, Mitchell said Wednesday. He said the new station could serve the area that is currently served by CBVFD, but building plans are still in the works, and construction of the new station is at least a year or two away.
Whitlow said the new Glade Hill station has been in the planning stages since 2008 and wasn't intended to take over for Cool Branch, but it could serve the area. He added county earmarked funding for the proposed station, which has a rough estimated cost of around $3.5 million, by borrowing money for the station several years ago.
CBVFD was established in The Water's Edge community in 1987, and the rescue station a year later, according to Whitlow. Franklin County has been helping to fund both the fire and rescue at a cost of around $10,000 a year for each service, since they were established and helps provide other services and equipment such as radio programming, training and Department of Motor Vehicle and criminal background checks.
He added many Franklin County residents contribute to Cool Branch via their fundraising efforts.
Mitchell said the county has mutual aid agreements with all other surrounding counties, and no funding is involved.
"We feel like if we start funding out of county requests, it will lead to other areas requesting funding," Mitchell said. "When we start funding out of county, it makes it look like our rescue squads aren't getting their fair share."
The buildings for Cool Branch fire and rescue are both in Pittsylvania County but only by feet, according to Smitherman. He said Pittsylvania County has 23 volunteer fire and rescue agencies that receive various capital funding from the county, ranging anywhere from $25,000 to $90,000 a year, but rely heavily on fundraising and ambulance billing.
In a letter from Warren to Mitchell dated April 28, Warren said that CBVFD was not a mutual aid service but a primary Franklin County responder.
"In fact, in 2019 61% of Cool Branch Rescue's primary calls for service originated in Franklin's E911 center in response to Franklin citizens," Warren stated in the letter. "Further, 52% of CBVD's 2019 primary calls were by Franklin residents."
Warren went on to outline the current equipment needs for the fire and rescue stations and said the purchases could not be made without Franklin County's help.
"Pittsylvania County has invested more than $1.2 million in the Cool Branch volunteer agencies since 2011 while evidence suggests that Franklin County has invested less than $200,000. Going forward, I suggest we split all future Cool Branch expenses according to the protected area tax base, which is the most equitable way and widely accepted formula for local government expense sharing," Warren wrote in April.
Smitherman said Pittsylvania received no further response from Franklin County officials, prompting the board to pass the resolution to cease serving Franklin County residents if a resolution was not found.
"It's not because we wanted to but because we haven't heard anything," Smitherman said of the resolution.
Whitlow said he along with Mitchell and Union Hall district Supervisor Tommy Cundiff met with Smitherman and Warren on June 22 and discussed the matter.
"It was a good meeting, where we discussed services and shared ideas," Whitlow said. "Since then we have worked with staff in terms of a next step."
At this point, he added, they were still evaluating whether further funding was an option. Whitlow also said Franklin County has not verified the numbers Pittsylvania referenced in their correspondence with respect to the numbers of taxable property and residents served.
Cool Branch fire and rescue departments serve under a Pittsylvania County Public Safety charter, so they would be bound to comply with this type of order.
A July 15 letter sent from Smitherman to Whitlow said it was a "polite reminder that Cool Branch's service to the Franklin County area will expire Aug. 17."
Mitchell said officials had met with Pittsylvania and the board felt Pittsylvania County's proposal was too high.
"Pittsylvania County sent an ultimatum for them to continue service," Mitchell said. "It's the board's opinion that we will serve all of Franklin County."
Mitchell said a plan for how to serve the area had not been ironed out yet, but could involve setting up trucks in the area somewhere.
Taking matters into their own hands, Cool Branch fire and rescue officers are hosting the town hall meeting on Wednesday night. Community members will be given the opportunity to voice their concerns to Cool Branch officers and also to then contact their county representative with their concerns.
A notice of the meeting from CBVFD Treasurer Dennis Benhoff stated, "The Cool Branch fire and rescue volunteers come from both Franklin and Pittsylvania communities and are dedicated to supporting the entire community, regardless of county boundaries."