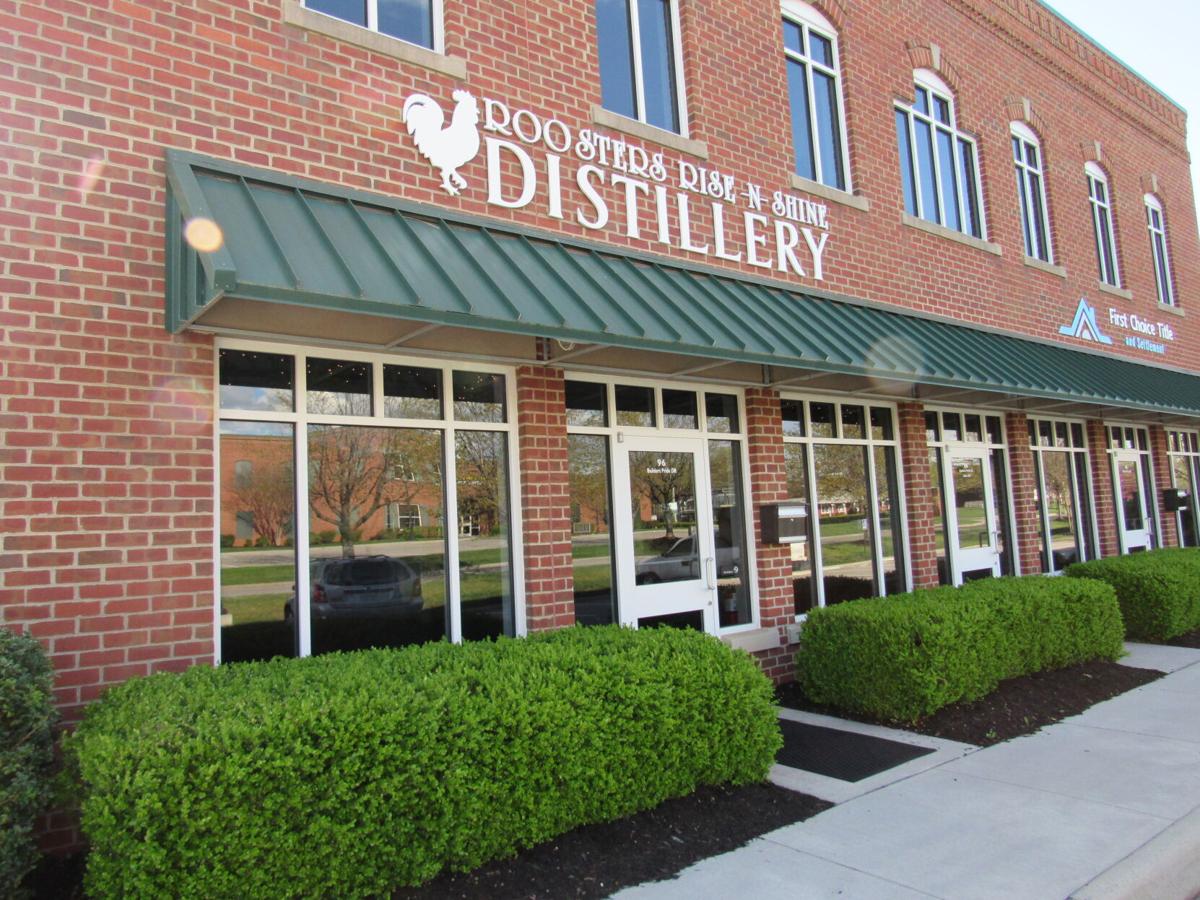 Roosters Rise-N-Shine Distillery will be opening its doors in Westlake this Friday. The new store will provide customers with a taste of old fashioned moonshine in a variety of different flavors.
The distillery is owned and operated by Laura Turner who has deep roots in Franklin County—which is better known as the Moonshine Capital of the World. Her family has called the county home since 1823, according to one branch of her family tree.
A photo of her family's homeplace in the mountains of Callaway is the artistic backdrop for the rustic labels on the bottles of flavored moonshine that she'll sell from her new tasting room at Westlake Towne Center in the space formerly occupied by Sugar & Slice Cupcakery.. The business is named for Turner's father, Ronald "Rooster" Hodges.
Westlake was chosen over a variety of locations Turner considered for her tasting room. There are no other distilleries or tasting rooms in the immediate area, so competition is low. There's little crime, especially compared with nearby cities and towns. And staying local means her business will retain its Franklin County credibility.
Much of the marketing will be handled by the business' namesake, Rooster Hodges, a Franklin County man through and through who provided the recipe that his daughter uses as her base. When asked if it's Hodges' own recipe, Turner laughed and gracefully side-stepped the question. "It's an old-time recipe from someone here in Franklin County," she said.
Turner has partnered with Davis Valley Distillery in Rural Retreat, which makes the authentic moonshine recipe provided by her father. From there, Turner brings the shine back to her tasting room, where she flavors it with choices from maple whiskey to peach to vodka to apple pie. Roosters Rise -N- Shine also will offer specialty cocktails including banana, strawberry banana, mango and coconut. Some of the flavors will be offered year-round, and others will change throughout the year, she said.
Roosters will operate as a tasting room, not a bar, so her customers can sample various moonshine flavors before making a purchase. Each person will be allowed to taste only 3 ounces per day. Some snacks will be available for purchase, but no meals.
Turner herself has a hard time picking a favorite from the variety of offerings at her store. "I like the cocktails, especially strawberry banana and mango," she said. "I don't really drink; I'm more of a taste tester. But a family member came down here and tasted the maple whiskey and said, 'Oh my gosh, that tastes better than Crown Royal Maple.'"
In addition to Hodges himself, Turner is relying on more family to be her support network at the tasting room; namely, her husband, Alex Turner; and her aunt, Donna Perdue.
Roosters Rise-N-Shine will be open Thursday through Saturday from noon to 8 p.m. and Sunday from 1 to 6 p.m. It's located at 96 Builders Pride Drive at Westlake Towne Center, beside Craftsman Home Builders.
Current moonshine flavors include white lightning 90 proof, maple whiskey, plain white lightning 100 proof, peach moonshine, bourbon, rye whiskey, vodka and apple pie.
Specialty cocktails include strawberry banana, banana, mango and coconut.
- Submitted by Gretchen Tipps