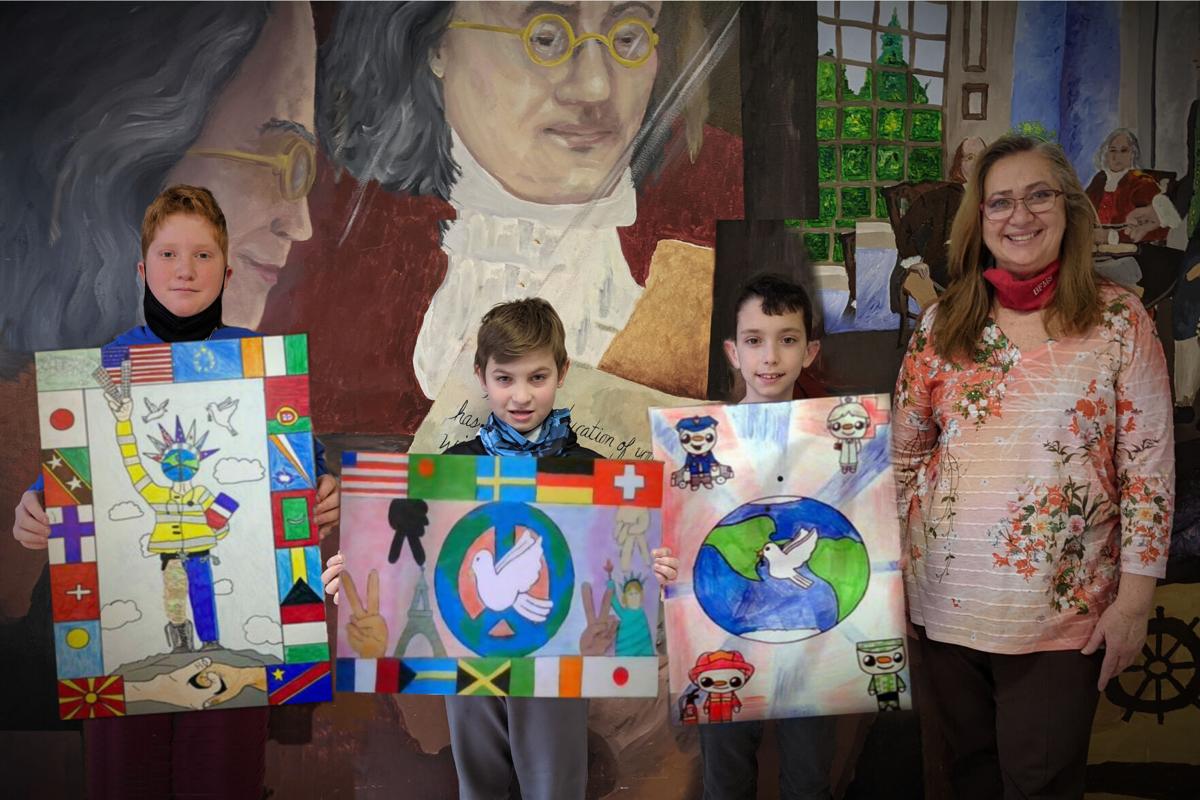 2020 was a year of many losses – lost classroom time, lost in-person Lions Club meetings, lost celebrations, lost loved ones and so much more. In spite of all those losses, the SML Lions Club and Benjamin Franklin Middle School's art department continued to find ways to celebrate with the 2020 Peace Poster contest.
Kirk Sampson served as a member of the SML Lions Club from 2003 until his death last year and was very active in the Lions International Peace Poster Contest. He submitted the local winners to the district every year and occasionally a contestant would advance to the state competition.
While the SML Lions Club submissions came close on occasion, the club never had a state winner until now. Alexander Crowl from Benjamin Franklin Middle School was recently announced as the state winner for 2020.
On his way to winning the state competition, Crowl took first place in locally, with Grey David placing second and Sawyer Thompson placing third.
Crowl will now advance to the international competition set for April 10.