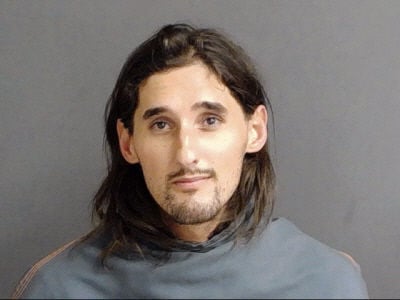 A Wirtz man is in custody after a nearly 10-hour standoff with law enforcement April 23.
Clinton Wayne Wiseman, 28, was taken into custody without incident around midnight, according to a news release from Sgt. Megan Patterson of the Franklin County Sheriff's Office.
Around 2:45 p.m. Thursday, Wiseman barricaded himself inside a home in the 1200 block of Bonbrook Mill Road after the sheriff's office attempted to serve a warrant, Patterson said.
The standoff shut down a portion of Bonbrook Mill Road between U.S. 220 and Wirtz Road, Patterson said.
Tear gas was used to force Wiseman out of the home, Patterson said. No injuries were reported in the incident.
Charges that were in the warrant included reckless handling of a firearm, brandishing a firearm and assaulting a family member, Patterson said. Wiseman faces additional charges from the April 23 incident, including two counts of reckless handling of a firearm, obstruction of justice, two counts of unlawfully shooting in an occupied building and a threat to bomb/burn.
Wiseman is currently in custody in the Franklin County Jail without bond, Patterson said.
The sheriff's office received support from Franklin County Public Safety, Virginia State Police and Virginia Department of Game and Inland Fisheries.